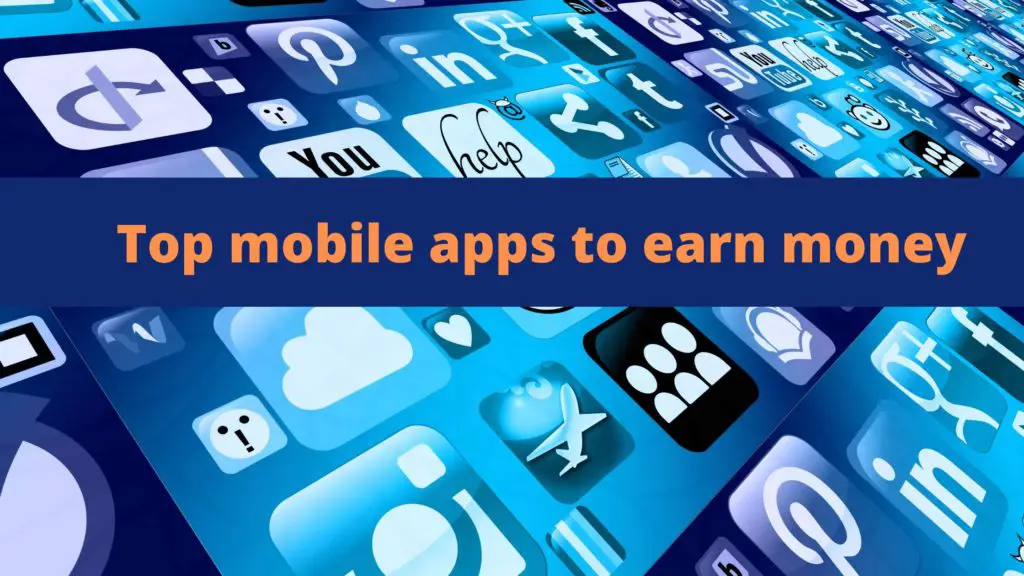 Everyone has a smartphone these days and is looking to earn extra money using apps. You can now earn money using the mobile app.
These apps are 100% free and require you to do almost nothing for earning free money. A few hundred bucks every year sing these apps is well worth your time and attention.
Let's look at the top 5 money-making apps of 2022.
Earn money using the mobile app – Top 5 apps
1. Upside – Earn good money with this mobile app
If you drive a gasoline vehicle, you should download the Upside app today. Every time you buy gas at gas stations across the US, you will earn 10 to 25 cents cash back on every gallon of gas you purchase! Simply use the Upside app to claim the gas station offer and then your cashback gets credited to your app. You can then redeem it for an e-gift card or PayPal cash.
Let more about my complete review here.
Download link for Upside mobile app
Download Upside using this special promo link and get 20 cents per gallon bonus on your next gasoline purchase in the US.
2. Poshmark – Earn good money
Poshmark is a social marketplace where you can sell your unused or new clothes, shoes, jewelry, and anything else. You will get paid when someone buys it from Poshmark. It is like having an online garage sale for free!
You can read my pros and cons of Poshmark in this post.
Download link for the Poshmark mobile app.
Enter the Poshmark invite code and get a $10 bonus cash for just signing up.
3. Fetch Rewards – Earn easy money
Fetch Rewards is a cool app for earning Fetch points by simply uploading your shopping receipts. Upload receipts and earn points which you can then redeem for e-gift cards.
Uploading a few receipts every week can easily get you enough points to redeem $25 to $50 dollars in e-gift cards every month! You can read my review of this app in this post where I discuss the pros and cons of the Fetch Rewards app.
Download this Fetch Rewards app today and get up to $4 free cash.
4. Fluz – The mobile app that earns you money forever!
Fluz gives you cashback when you buy using the Fluz app. Use the Fluz app to generate an e-gift card. Use the gift card to pay for your online or in-store shopping and get anywhere from 1 to 10% cashback.
Read my complete review of the Fluz app and learn how easy it is to use this app to earn some extra cash.
Download the link for Fluz.
Use the Fluz referral code and get 3 free vouchers each worth 35% cashback on your next purchase.
5. Cash App – The mobile app that gives you big money for inviting friends.
Cash app is a totally free mobile-banking app to send, spend, and invest your money. You can earn money with this app by inviting your friends with your invite link. For every friend you invite, you get $15 in free money.
A complete review of the Cash app is available in this post Cash app referral code where you can get $15 free for just signing up.
Join using this Cash app promotional link and get $10 in free cash just for signing up.
Final thoughts on earning money using mobile apps
These best mobile apps earn money you at least $500 every year. You can earn even more by using the other best cashback apps as reviewed in this post. You will find more apps in that post that might suit you better.
What app earns you the greatest cashback or free money? Comment down below.