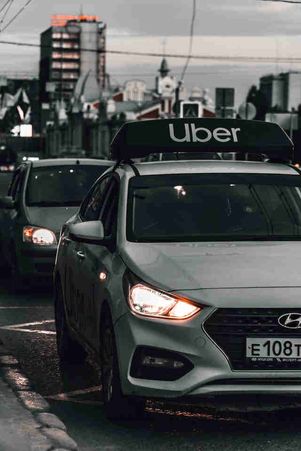 Does Uber Eats pay for gas? Are you wondering whether Uber Eats or Doordash pay for your gas expenses? Uber Eats food delivery drivers work hard every day driving a lot and using gasoline a lot. Everyday gasoline consumption goes high especially when it is a busy day for all you awesome Uber Eats drivers. Let's look at the options for Uber Eats to save money on gas thereby paying less on gas. Uber eats gas discount is real and there are many options that we will cover in this post.
Does Uber Eats pay for gas?
Yes, you can receive gas discounts using the Uber Debit Card. Read more here on how to sign-up for this uber gas card.
This discount debit card gives you the following does uber eats reimbursements for gas:
1% cashback on all purchases.
3% cash back at Exxon and Mobil stations
15% discount on select services at Jiffy Lube
10% cash back at Advance Auto and participating Carquest locations
Learn. more by visiting their website.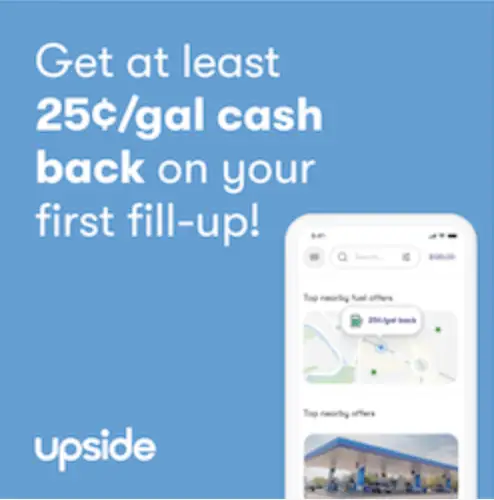 Does Uber pay for gas?
Uber will not pay for gas. Uber drivers need to pay for their own gas. You can apply for Uber's gas credit card which is a part of its driver rewards program. Another way to save on gas is by using the Uber Fuel Card.
Let's see what is Uber Fuel card and Uber gas credit card.
Does uber eats reimburse for gas?
Professional food delivery drivers such as Uber Eats and Doordash delivery drivers don't get reimbursed for the gas from their own company. But there are ways you can get a nice discount and also get compensated for gas using a few ways that I am going to show you in this post.
If you are a DoorDash or an Uber Eats driver, you must be earning an average of around $20 according to USAToday Is that money enough to pay for gas and still save money? We will look at some of the ways you can save money on gas. We will go through the top apps that help you save on gas seamlessly.
Uber fuel card
This Uber fuel card is issued by MasterCard and FleetCor. Once you apply and get the card, you can use it at a gas station. You can get a 15 cents/gallon discount on gas purchases. The catch is that you can buy only up to $200 worth of gas per week which will be automatically deducted from your earnings.
To qualify for this Uber fuel card, you must have completed 200 rides the previous month or in your first month.
If you want to save even more on gas, there is this nice app. Check it out here.
Uber Gas Card
Uber gas card is Uber's rewards program called Momentum. Using this gas credit card you can get discounts on car maintenance but not on gas purchases. You will also get a discount on wireless services.
Is there an Uber Eats cashback?
Yes, you can read more here but the amount is very less compared to other ways I detailed in this blog post. Read more and learn how you can earn even more ($1000 or more every year using cashback apps.
Uber Eats drives can pay for gas with these cash back apps
Using these apps is very easy and some of the apps let you keep the saved money tax-free! We tried all these apps and found them to be worth using and earning cash back on gas for drivers like you which is like getting a reimbursement. Some of them offer more cashback than others and so you can combine them for even more savings. There is no limit to how many times you fill up gas every week. These apps let you earn without any limit on your number of purchases. So let's take at each top money-saving gas app one by one.
1) GetUpside (get paid for gas as a Uber Eats or Doordash driver!)
GetUpside is a free app that is perfect for Uber Eats delivery drivers and it gives you cashback when you get gas while you are door dashing. As of today, more gas stations in the US now participate in this cashback program. This app does not require you to take a picture of the gas receipt. When you fill up gas, you will your earned cashback in the app within a day or two. Just because this app has a partnership with most gas stations across the US, no matter where you are delivering food, you are sure to find a participating gas station near you.

You can save on average anywhere between 10 cents and 25 cents per gallon of gas. Save even more when you download the app using this promotional link and get a 20¢/gal bonus on your first fill-up! Start with this app. Download today
2) Gas Buddy
Another useful called Gas Buddy is a free app and Uber Eats drivers can use this app too. You need to apply for a fuel card. Use this fuel card at any participating gas station in the US. Simply swipe the fuel card, enter your driver id (your personal PIN number), and pump gas. Earn anywhere between 10 and 25 cents per gallon depending on the cashback offered at the gas station in your location. [READ: GetUpside Vs GasBuddy] Gas Buddy has been here for quite some time and they have partner gas stations all across the US. You need to enter your GasBuddy PIN every time before pumping gas, it does show that they value security and it is always welcomed by drivers and users in general.
3) Checkout 51
Like the name says, you can earn cashback literally at any store during your checkout. It earns you a cashback of up to 25 cents on gasoline purchases at over 5000 gas stations in the US. Uber Eats drivers will need to try this and see if it saves them as much as other apps mentioned in this post. Checkout 51 does not have that many participating gas stations when compared to GetUpsde and GasBuddy. But do check out this app. Your area might have gas stations that honor Checkout 51.
Conclusion:
Uber offers a gas discount card and fuel card for drivers but they save money only a little and not a big deal. But you can save even more by using other techniques as mentioned in this post. Try this cashback app for gas which is 100% free and saves you around $1000 for drivers or more every year.
Uber does not cover gas directly. But it offers gas-saving programs that you can take advantage of.
Professional and food delivery Uber Eats and Doordash drivers like you now have another tool in your pocket when it comes to saving on gas by using these cashback apps. Be sure to use these apps from the next time you fill up gas and get rewarded with gas money as cashback and save a ton on gas! It is almost like you pay for your own gas, right?
Try this cashback app for gas and let us know your experience.