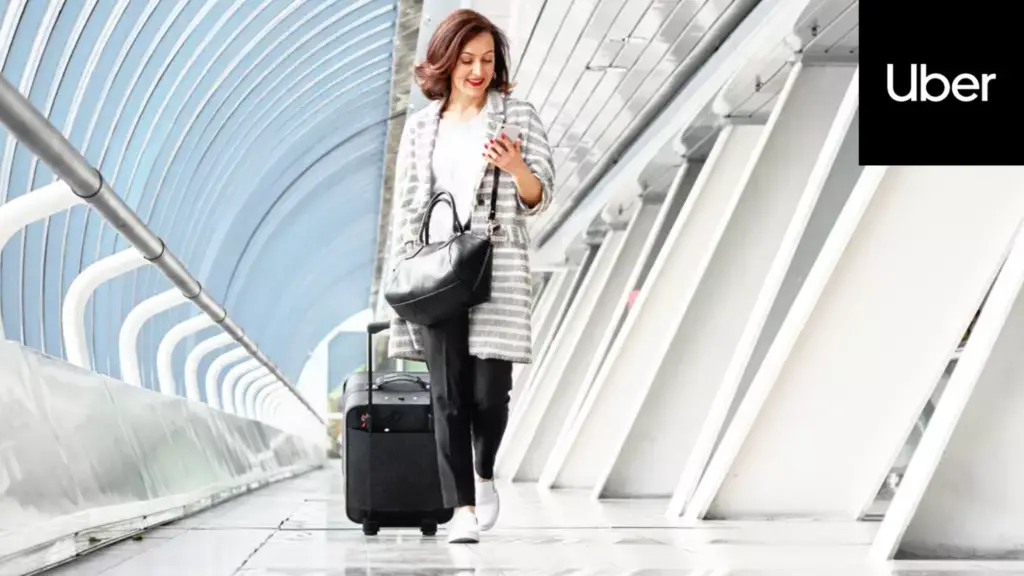 Do you want to take a ride on Uber but don't know how to do this? I will guide you through a step-by-step tutorial on how you get your free Uber service.
Get your smartphone and continue reading this post to learn how to get a ride on Uber. Once you learned it is going to be a piece of cake the next time you book a ride.
Next time you use your own car for going places, use gas apps like Upside that can save you money on your gas.
What is Uber?
If you are new to Uber, you should first learn what this service is and what it can do for you. Well, Uber is a popular ride-sharing service that allows users to book rides with ease using the Uber app.
No matter where you want to go, be it a ride to work, the airport, or just visiting an attraction in your town, Uber offers a convenient way to get where you need to go. Requesting a ride is simple to do. The Uber driver will pick you up in a few minutes.
There are different options when booking a ride. You can choose from a variety of ride types, namely economy options like UberX, and higher luxury options such as Uber Black. You can also use shared rides like Uber Pool.
The Uber app lets you track where your driver is arriving in real-. Everything including payment can be made on the Uber app. Sounds like a fun and easy way to get your next ride. Let's see how to get a ride.
You can get a ride on Uber, using the Uber app by following the steps as follows.
First, download the free Uber app.
Open the app and type in your pickup location: The app will pop a message asking for your permission to access your location. Tap ok/yes as this is safe. Now, enter your pickup location in the "Where to?" field.
Next, enter your destination in the "Where to?" field.
Select the type of ride you want from the options available, such as UberX, Uber Black, or Uber Pool.
In the next screen, you will review your pickup location and destination. If everything looks good, tap on the "Confirm" button to finalize your ride request.
Uber will give you with d about details about your driver and estimated arrival time.
When your driver arrives, make sure to verify their identity by checking the vehicle license plate number and car model.
Regarding the payment, your payment will automatically be charged to the payment method you have set up in the Uber app.
Tips for new users when getting a ride on Uber
As one user you should keep these tips in mind for everything you ride on Uber.
Track the ride using the app's map and make sure it is the same as the route your driver is taking.
If there are any issues, such as the driver being late and not yet arriving due to a traffic jam, you can contact your driver through the Uber app's messaging feature.
Be respectful of your driver and their vehicle. Do not eat, drink or smoke in the car. Also, be mindful of the volume of your music or any phone calls you make while sitting in the driver's car.
Leave feedback: After your ride, rate your driver and provide feedback on your experience to help improve the Uber community.
Check the fare: Before booking your ride, review the estimated fare to ensure it fits within your budget.
Conclusion
Booking a ride with Uber is easy with the Uber app. The steps to follow are simple for a new user. Uber app is legit and safe so you don't need to worry about your personal information begin misused.