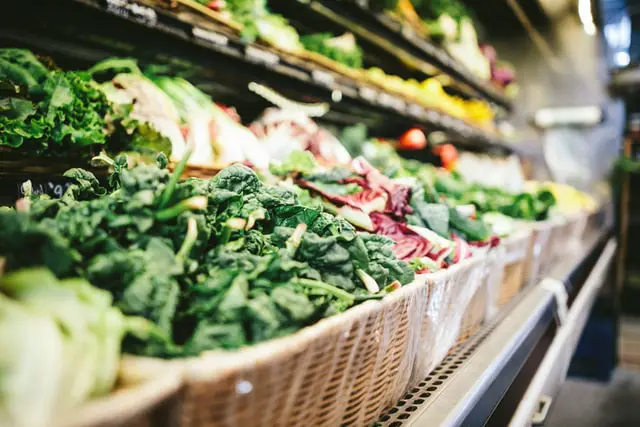 Groceries are an essential thing in our life and it is essential to know what your average grocery cost is for 1 person or 2 people per month. We go out and buy them fresh and healthy but we also buy them with a budget in our mind.
Food spending increased from 3.1 percent year to year. That was mainly driven by food at home spending which was up 4.0 percent, and also eating outside which went up 1.9 percent. (Source: U.S. Bureau of Labor Statistics) Now, how much does one pay for groceries bill every month?
All this cost for average grocery lets you budget and save money. While you are thinking of these, you might be interested in staying healthy with Healthy Wage which rewards you cash for losing weight.
What is the average grocery cost for 1 person per month?
An average single person spends between $180 and $350 on groceries per month. That is the monthly bill when you feed one person.
What is the average grocery cost for 2 per month?
You guessed it right! Double the amount of a single person. The monthly grocery bill will then be $50 to $100 for each additional child.
What is the average grocery cost for more than 2 persons per month?
The spending comes roughly come to $500 to $100 if you have kids and parents. This of course does not include eating outside.
However you choose to budget, there is always more savings you can do by being frugal and using cashback apps too!
Now how can you save money on groceries?
Are you looking for ways to budget or save money on grocery costs for 1 or 2 people? The good news is that there are plenty of apps for saving money on groceries.
Now, here are practical ways to save money on everyday purchases:
1. Plan before you shop and save per average cost of 2 per month
Before heading to the grocery look inside your pantry. See what you have left unused for quite some time. With this knowledge, you can search for dishes you can make from those items. Now, you can note the list of ingredients needed to use those items you saw in the pantry. That's it -no you will be buying only those ingredients or grocery items that need. The rest of the items are already in your pantry! This cuts the spending in half and also cleans up your long-sitting pantry items that did not even are to take a second look at.
I often throw an item only to release how much money I wasted and what could I have cooked delicious food out of the item, had I used it before it expired in the first place!
Also, create a list of other items to buy by looking at the deals on the store's flyer. This helps you avoid last time thinking and buying unneeded grocery items that might not need right away.
2. Buy in bulk
Stores like Amazon, Sams Club, and Costco save you money when you buy in bulk. Of course, watch out for any item you or your kids never tried before. Buying in build only to release that your kids did not like the taste is only a waste of money and time. You always get free shipping when you buy in bulk.
3. Don't shop when you are hungry
That is a general saying but it makes sense. Basically, impulse buying always caught me off-hand when it comes to buying groceries. Not only did I buy that impulse item but ended up having to eat it all only to avoid throwing that food in the trash.
Lesson learned here I make list in advance and then go with a neutral mindset. Watch out for that irresistible smell of bakery items especially if you are good at lunch or dinner time. Better eat and then go shopping for groceries! Hey, that salad tastes good but you could make it at home out of the leftover fruits in the refrigerator?!
4. Avoid Canned foods
Canned beans for example cost double the amount when compared to dried beans. Canned foods are a convenience but if you need to save money, always go for dried vegetables. You will be buying more of it at a lesser price than canned foods. Moreover, you can store the extra dried food for later use.
5. Bottoms up
I talking literally about the position of the items that grocery stores put them. The low-priced items most likely are at the bottom of the shelf. SO look at the bottom section of the shelf for low prices! I often look up just it is a convenient and comfortable way but I often get surprises when I find an item that is 30% less price than the ones that ate the mid or top section of the shelf.
6. Apps come to help
Use cashback apps like Ibotta for saving on groceries. Read the details here on other apps that help to save on groceries. Read the post on the Best Cashback Apps for Earning Cashback for doing mundane things. My personal favorite is Ibotta and I saw my grocery bill savings jump to 30% after using this app.
7. Buy Generic brand
Save money by buying a store brand instead of another popular brand that is pricier. In all cases, I found that they both taste the same if not less tasty. You will be surprised some store brands actually taste better and have good quality than popular brands!
Bonus Grocery Bill Cost-Saving Tip
Here is one more way to save a little more on average grocery costs for 1, 2, or more people every month. You can save money without using any promo or coupon code. Have you heard of the free app called Upside? If not, download Upside and check out this free app.
Did you know? The Upside gas app saves you not only on groceries but also on gas and food in the US!
When you download Upside with this Upside promotional link, you'll get an extra 20 cents per gallon which is a great start while you also start saving on food and groceries.
Upside saves you money on groceries in the US. You just have to scan your grocery receipt and upload it to the app. The cashback earned will appear in your account within 1 to 3 days. Then, once you have at least $10 dollars, you can redeem the earned cashback as PayPal, check, or your favorite store e-gift card.
By the way, this app also saves you money on gas and food! Yes, you can earn 20 to 45 cents per gallon at most gas stations in the US.
Read my post on Save money on groceries for more tips.
Conclusion on average grocery cost of 2 people
Following these tips will save you quite a bit in the long and short run (average grocery bill for 1, 2, or more people per month). Average grocery bill savings of at least 30% is guaranteed in my personal experience. Try out these tips and you will be on the right track when it comes to spending on groceries month after month.
Do you like this article? Let us know your thoughts in the comments!