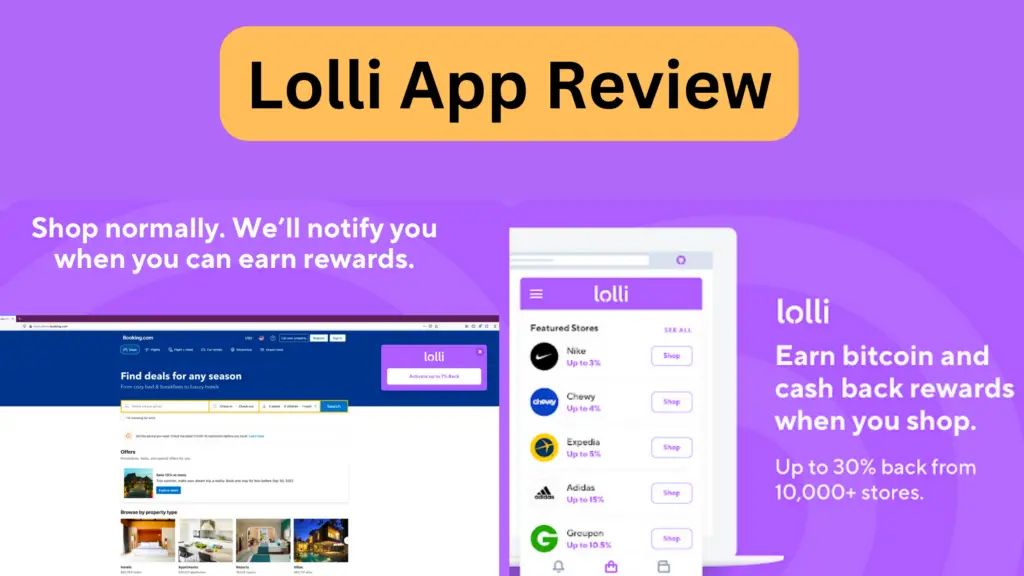 In this Lolli review post, we will take a look at how the Lolli app works and how you can earn cashback rewards. We will learn Lolli's pros and cons. We will analyze the app's features and learn that Lolli is indeed a legit cashback app.
Right now, new users can use this Lolli referral link to get a sign-up bonus of $5.
Let's jump in and see how Lolli can earn you cash back at stores.
Lolli review
Lolli is a cash-back rewards app that is totally free to use. Just download the Lollie app sign-up and shop to earn cash back. You can redeem cash back as either bitcoin or real money.
Read more to learn how the Lolli automatic cashback app and the extension work.
What's the sign-up bonus on Lolli using a referral link
The sign-up bonus of $5 is what you get when you use the Lolli referral link https://lolli.com/share/Y3R7B3. This bonus is for new users who download the Lolli app with this referral link.
How does Lolli work
Lollie works by earning you bitcoin and cash back rewards when you shop online or in-store at thousands of participating stores. Lolli partners with major retailers namely Lowes, Adidas, Booking.com, Macy's Nike, Bed Bath & Beyond, and many more.
You do your shopping normally and Lolli will notify you when you earn rewards. Once your earned cash back reaches $15, you can withdraw the money as cash or as bitcoin.
When you open the Loli app, tap on the Earn tab and then select your store. Then, tap on Shop Now button to activate your cashback offer. Now you are all set to shop at that store and get your cashback for your purchases automatically.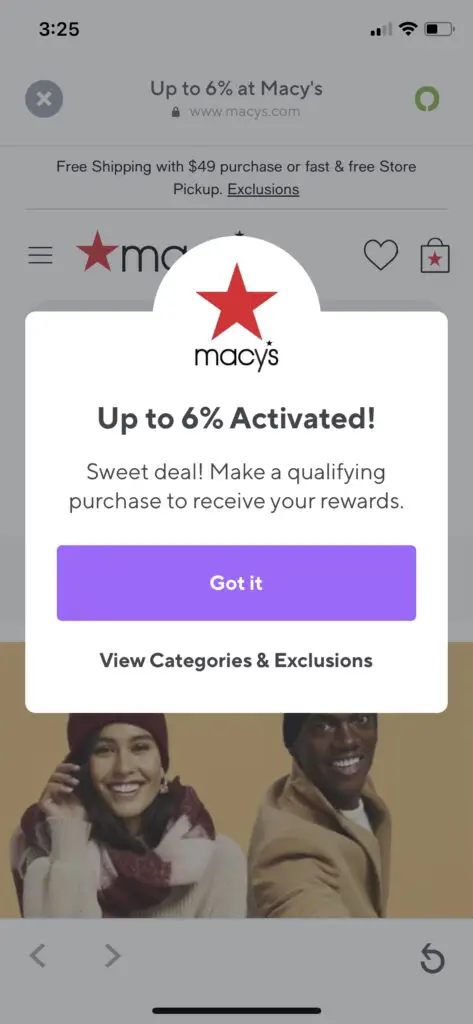 How do I earn cash using Lolli
Simply link your debit or credit in your Lolli app and go for your shopping. Use your linked card at the checkout whether it is online or in-store. Lolli will track you at eligible stores and reward you with cashback.
Lolli mobile app review
Once you download the Lolli mobile app and activate your account, you can browse participating stores and start earning cashback right away.
The mobile app is pretty simple to use. When you sign-up you have to pick one of the reward options, cash or bitcoin.
Linking a card to the wallet in the Lolli app is straightforward too. When you activate a cash-back offer, you can track it in the Activity tab of the app. This is pretty cool since the history is right there for you to track all your purchases.
Right now. Lolli only accepts certain credit or debit cards. But they are more likely to add other major cards in the future.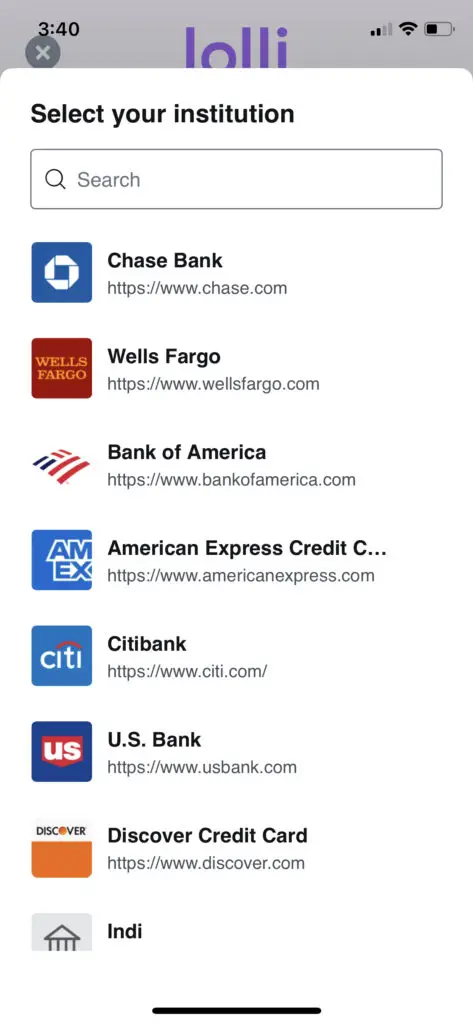 Lolli browser extension review
You can now install the Lolli browser extension and get notifications when there is a cashback offer at an online site where you are shopping. I like this extension that is available today for all major browsers. It saved me time because the notification you get is automatic and you don't have to worry if a store is eligible for cash back.
Lolli currently works on Chrome, Firefox, Safari, and Microsoft Edge browsers.
When you go online shopping in your comper, you will see a pop-up for you. Simply click activate button to enable the cash-back offer.
Lolli review FAQs
Is Lolli safe?
Lolli is safe. From my experience of using this app, I can say that it has good security. From setting a string password to protecting my personal data, Lolli is safe.
It does not track any of your personal data or sell them to marketers or scammers.
Is Lolli legit?
Yes, Lolli is legit. As mentioned in this post, we saw that Lolli's safety is very good. The privacy policy assures you that your wallet and account information are all kept safe from misuse.
How can I do my part to protect my Lolli account?
Just as with any other account, when you sign up for Lolli, be sure to select a strong password that is at least 9 or more characters in length and includes uppercase, lowercase, number, and special characters.
What other ways can I earn rewards using Lolli?
Apart from earning cash back for shopping, you can also participate in Lolli giveaways for your chance to win some cash. You can also earn $5 referral money when you refer Lolli using your referral code.
Is my wallet information in Lolli kept safe?
Your wallet information is stored securely so it is not hacked or stolen by anyone. When you link your debit or credit card, it is down using a secure connection.
Helpful resources
Conclusion on Lolli review
In conclusion, Lolli is legit. You should use this app to earn automatic cash back at popular stores. Its rewards are very attractive as it offers Bitcoin rewards.
Lolli safety and privacy look very good and it promises your safety using the state of the art security technologies.
When you sign-up make sure to set your reward preferences. You can choose your reward as either cash or bitcoin. Once your selection is made, you cannot change it later.