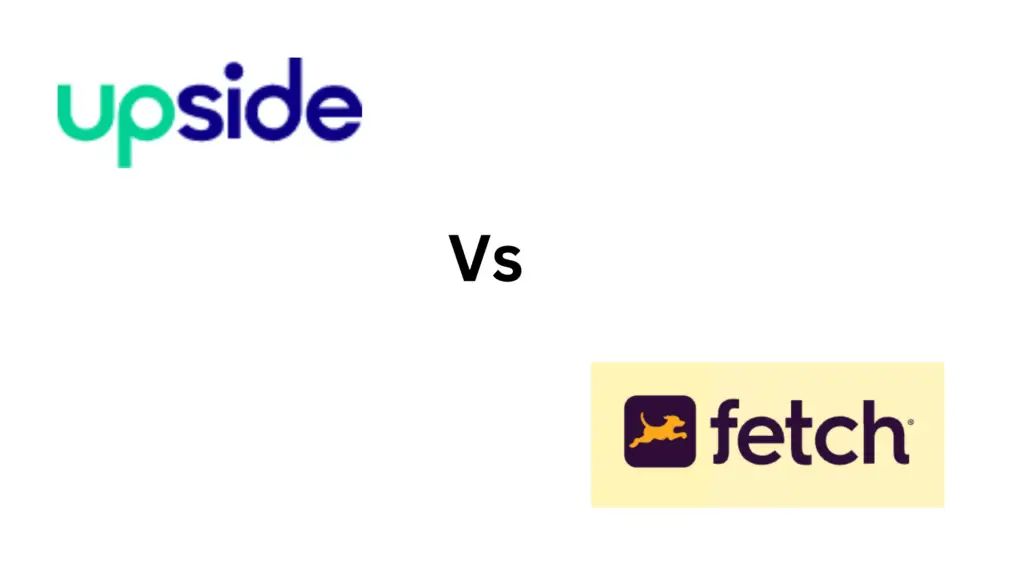 In the Upside vs Fetch post, we will compare the features of both Upside and Fetch. We will look at the pros and cons of these two apps.
First things first, the Upside app was formally known as GetUpside. Fetch is also known by the full name "Fetch Rewards".
By the end of this post, you will know everything about Upside and Fetch to decide on which is a better money-saving app.
Upside Vs Fetch
Both Upside and Fetch are free apps that you can use to save money. The Upside is only good for earning cashback on gas, groceries, and restaurant purchases. On the other hand, Fetch is good for earning points for your shopping receipts. It can be any shopping receipt.
Let's dig deep into this receipt thing when using Upside and Fetch and see how they differ.
Earning Cashback with Upside
Basically, with Upside you earn cashback for gas purchases. You can upload gas receipts for proof of purchase using the app. Recently Upside added a feature where you no longer need to upload any receipt.
Just confirm the car that you linked in the Upside app that you will be using to purchase gas or diesel. Upside will verify your gas purchase and award the cashback without you uploading any receipts.
Upside was created to save on gas. Later the company added cashback for grocery and restaurant purchases. There are not many grocery and restaurant locations that you can find in the app.
With Upside, you are sure to find a participating gas station and earn cashback on the gas purchase. I have a post on Upside review that you should read.
Earning Cashback with Fetch
With Fetch, you scan and upload your shopping receipts and earn 25 points for every receipt. The receipt can be any receipt. You can scan receipts from gas purchases, grocery purchases, hotels, online-in-store, and pretty much any transaction that you do online or in-store.
When you accumulate 3000 points or so, the rewards start at $3. every 1000 points equals $1 and you can start redeeming money starting from 3000 points.
Fetch is a legitimate and safe app. Read more about this app in my post on Fetch Rewards
Upside vs Fetch – how much can I save using them
From my experience using the Upside app, it saved me an average of $250 to $400 per year.
With Fetch, the savings were not that much. I shop a few times a month, so getting $10 (10,000 points) worth of receipts took 2 or 3 months.
If you are a frequent shopper and eat outside, you could be uploading many lots of receipts and can get up to $100 in gift cards every year. This depends and you can earn more depending on how many times you shop and upload receipts per year.
Upside and Fetch sign-up bonus
Download Upside and enter promo code YASH5958 to get an extra 25¢/gal on your next purchase!
Download Fetch today and get this special sign-up bonus of $2 (2000 points).
Conclusion
In conclusion, in the Upside vs Fetch comparison, I will say that the Upside gives you more money and it is easy to earn them as well. Just upload one receipt and you can earn $2 to $4 every time you fill up with gas.
On the other hand, Fetch points take a long time to accumulate enough to redeem even a $5 or $10 e-gift card.
Try both apps anyway so you rack up savings in the end.