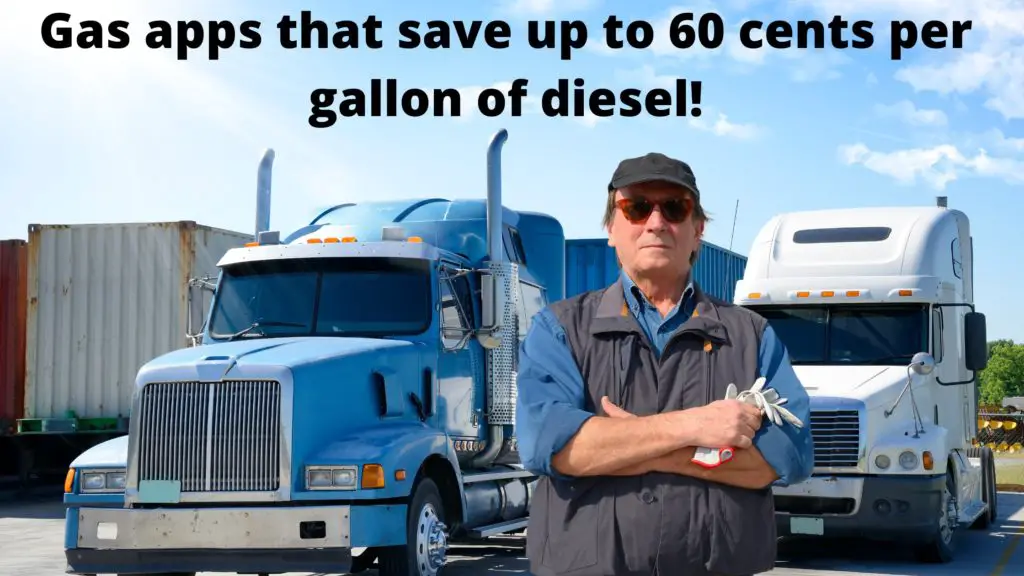 Truck and RV drivers use diesel gas for their trucks and RVs and looking for a diesel gas app to save on diesel. In this post, we will look at two gas apps that can save you big money on every gallon of diesel. Using a diesel-saving app can save you hundreds of dollars every year as cashback!
Top Diesel Gas Apps
Of all the gas apps, my favorite money-saving gas app for diesel is Mudflap. My second favorite is Upside. Let's dig deep in and see how much these apps can save you.
Mudflap gas app
Mudflap is a free app that earns you cash back on diesel. You can save anywhere from 10 to 60 cents on every gallon of gas. There is no limit, you can fill hundreds of gallons every week and the savings really add up.
This free diesel saving app can be used to save on diesel for any vehicle, for example, pickups and RVs. 
You will get $10.00 in free fuel if you try Mudflap today. Use my code ca21ea to sign up or simply download using this offer link https://dashboard.mudflapinc.com/invite/ca21ea. Read my review of the Mudflap gas app.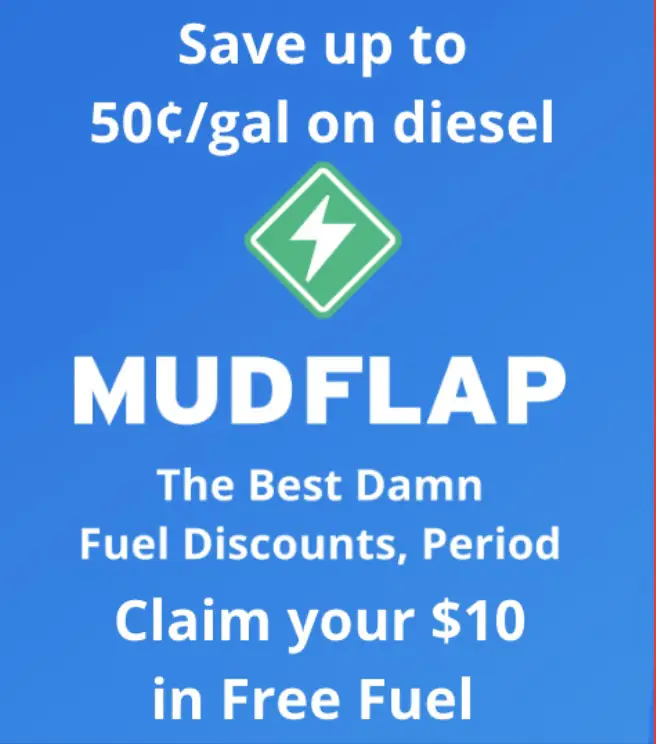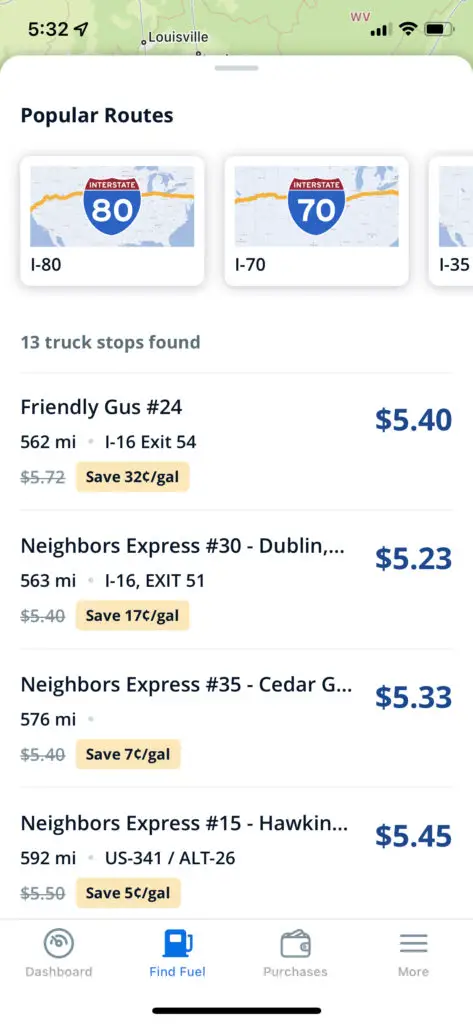 Mudflap does not ask you to join a fuel rewards program or ask you to join their credit card program. They don't do those things in the first place. All you need to do is use your own credit/debit card and use the app simply to get the discount.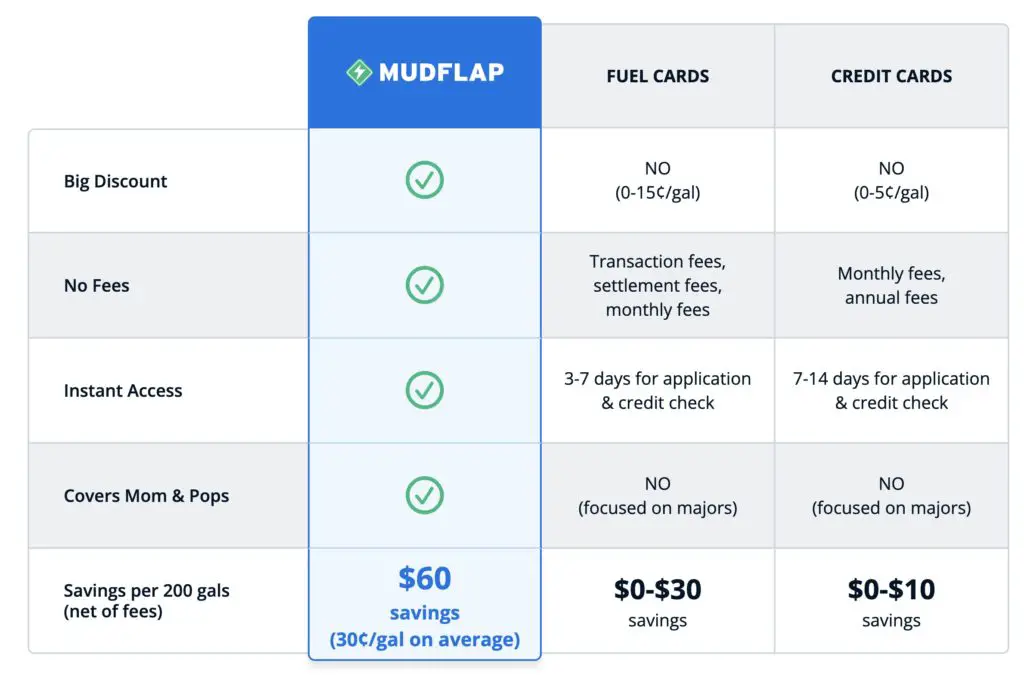 Upside
Upside is another good app when it comes to saving money on regular and diesel gas. You can save anywhere from 10 to 25 cents. This is small compared to Mudflap when it comes to how much you can save on diesel gas.
You can read my complete review of the Upside app.
Upside app is not specially created for diesel cashback. It can be used for both regular gasoline and diesel cashback. This diesel-saving app is popular among all vehicle owners who use the app to save on regular gas and diesel as well. You can try this app and see if you can save more than what you save on Mudflap.
Are diesel prices going down?
Diesel gas prices might come down or may go further up. It is like an up and down dancing so to speak. Diesel gas prices depend on many factors some global.
The factors that affect gas prices affect diesel too. But using a diesel gas station app eases the pain at the pump a little bit. But the savings add up when using these top diesel-saving apps.
Conclusion on diesel gas station app
Compare Upside and Mudflap cashback offers at a gas station and see which offers a higher cashback discount on diesel. Although following some tips for getting more gas at the pump can help you save some money on gas but the savings are not that big compared to the savings you get when you use the gas discounts apps.
Stop using the Costco gas rewards program if are you using it. They won't save you much. Even Gas Buddy does not save you much – may be the same savings as with using Upside.
My verdict is to try Mudflap which gives a good diesel discount, followed by Upside and then Gas buddy.