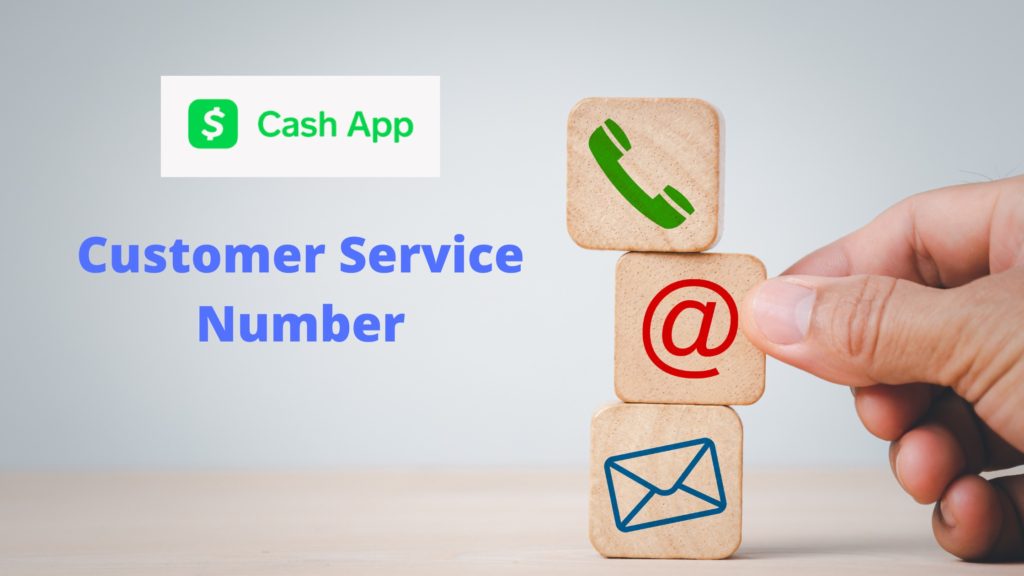 If you have any questions or want to report any issues with the Cash app or Cash App for kids, you can use the Cash app customer service number 24 hours which is 1-800-969-1940. Let's look into whether this is a 24-hour number or if there are alternative phone numbers or ways that you can try to reach them successfully.
Also, we will see what is the best time to call and the average call wait time before reaching a real human being on the other side of the call.
Cash App customer service phone number
The Cash App has only one phone number which is 1-800-969-1940. If you want to reach their customer support, this is the best way to do so. Read more to find out the 24-hour alternative phone numbers.
There is no customer service for Cash App for each and every country. There is only one number you should call if you are in any location and that number is 1-800-969-1940.
Things to keep in mind when calling the customer service number
Although you are calling a genuine customer number from the Cash app, you still should keep the following in mind.
A customer service representative will never ask for the password PIN that you use in your Cash app account.
They will never ask you for SSN (Social Security Number)
They will not ask for your debit or credit card number
Of course, they will not ask about your bank or any private information
Understanding the different types of issues you can report to Cash App customer service
When using Cash App, you might encounter a range of issues while using the app. Following are the types of issues that Cash App you can report to Customer Service.
Payment issues: You may experience problems when sending or receiving payments through Cash App. This could include transactions that are pending or failed, incorrect payment amounts, or unauthorized transactions.
Account issues:
You may face problems with your Cash App account, such as being unable to sign in or access your account, account deactivation, or account suspension.
Technical issues:
Technical glitches and errors can occur while using Cash App, such as app crashes, slow loading times, or problems with notifications. Reporting these issues to Cash App Customer Service can help resolve the problem and ensure a smoother user experience.
Security issues:
You may face security-related issues, such as unauthorized access to your accounts, fraudulent activities, or suspicious transactions. In such cases, contacting Cash App Customer Service ASAP is essential to prevent any further unauthorized activity.
General queries:
You may have general questions or queries related to Cash App features, account settings, or transaction details.
Is there any alternate customer service number?
According to some sites, you might also try the number (855) 351-2274 and see if they respond.
Apart from a phone number, there is no email or chat you can use to contact customer service. There are some sites out there on the internet that provide you with email for the contact Cash app but they are not verified. Those might be spam website that provides email that is not related to the Cash app or partnered with the Cash app in any way.
How do I talk to a cash app representative?
Dial the number 1-800-969-1940. Although this is a 24-hour service, the best time to call customer service is morning, especially around 10 am. The customer service hours are from Mon-Fri 9 am-11 pm PST.
According to GetHuman, it takes an average of 4 to 5 minutes of wait time when you contact Cash app customer service.
Fake Cash App customer service number
According to news from bbb.org, some users have reported that they have used a Cash app customer service that was available for 24 hours. When they tried to call, they were actually fooled and eventually found out that it was a fake customer service number and not a real one.
The sad part is that they got their money lost because of this fake customer service number. So beware of any site that tells you to use a different number that is not mentioned on the Cash app website.
Customers who called the fake number were asked to provide their account credentials in order to access their account. The customer service on the other side is fake and used their login information to transfer thousands of dollars to their account.
Cash App refund number
For any questions about your money refund or anything else, the only number you have to call is 1 (800) 969-1940.
Prevent fraud before it happens to you
When you take precautions to protect your Cash App account, you can prevent fraud. This will ultimately benefit you and save time. I mean you don't have to call customer service because you have protected your account in the first place. Take the following steps to protect your account and prevent fraud.
Use a strong password: It is crucial to use a strong and unique password for your Cash App account. Avoid using the same password for multiple accounts and ensure that your password is not easy to guess.
Enable two-factor authentication: Two-factor authentication adds an extra layer of security to your account. You can enable this feature in the Cash App settings to receive a verification code via SMS or email when logging in from a new device.
Protect your mobile device: Ensure that your mobile device is password protected and update your device's operating system and security features regularly.
Verify transactions: Check all transactions in your Cash App account to ensure that they are legitimate. If you notice any unauthorized transactions, report them immediately to Cash App Customer Service.
Avoid sharing personal information: Be cautious when sharing personal information, such as your Cash App login credentials or bank account information, with anyone. Cash App will never ask you to share sensitive information over the phone or via email.
Contact Cash App Customer Service: If you suspect any fraudulent activity on your account, contact Cash App Customer Service immediately. They can assist you in locking your account, disputing unauthorized transactions, and recovering any lost funds.
Summary
Cash app customer service is definitely not a 24-hour service and they are available only during the day. Remember that you don't have to provide your login information, credit, debit, or your personal information to customer service. Only a fake customer service will ask these and try to make money from your Cash app account. Therefore, be wary of any random site claiming a phone number that can quickly get you to customer service by claiming that it is 24-hour.
One final word of caution is to double-check the phone number before sending your money. This will save time when you accidentally send money to the wrong phone number and then spend time contacting customer service.
You might also like these other posts: