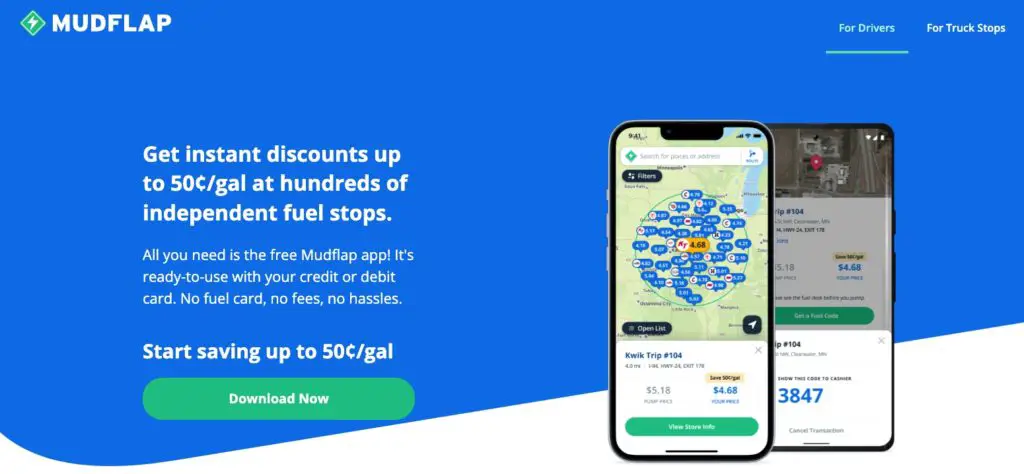 In this post, we will look at Mudflap app reviews. We will look at how it works, how much you can save on diesel, and the invite code for free $10 free fuel.
With the Mudflap gas app, you can get discounts on diesel fuel. If you are a truck driver, RV driver, or any vehicle owner who uses diesel to run your vehicle, this Mudflap is great for gas. Save some money on every gallon of diesel.
Mudflap is for diesel only. It is not for gasoline. If you want to save money on gasoline, check out the Upside gas cashback app today and try it out too! Invite your friends and family members to try Upside and they have great promo codes for new users.
Mudflap app ratings and reviews
Mudflap is a great way to save anywhere from 5 to 55 cents per gallon of diesel. You get instant fuel discounts at stops like AMBEST, Kwik Trip, Casey's, Sapp, etc. This app rapidly grows among truck drivers due to its great cashback feature.
The good thing is that you don't have to get a credit card from Mudflap. Use your own credit or debit card and get a gas discount on fuel. Mudflap is the #1 fuel app for trucking.
Mudflap got 4.6 stars rating from thousands of users when I last checked on Google Play. When I checked the Apple App Store, Mudflap got a 4.8 stars rating from thousands of users as well. That says a lot about this app.
One of the user reviews is below which is a very positive review about Mudflap.
Been using MudFlap for nearly a year now. It works well and has saved me hundreds of dollars. The support people are awesome. My tablet crashed so I reset it. MF wouldn't install after the reset. I contacted support. They did an update to fix the problem then helped me get it going.

Darth Vader
Another very positive review of Mudflap from a real user.
Just do it! Being an over the road driver and used to the normal fleet cards from the major players like Pilot, Loves, TA etc. I was kind of skeptical to try this new app that's boasting about saving ridiculous money while not having to hear of it. Not until one of my owner operator friends tried it and then then it caught on. I saw screenshots of people paying for fuel $3.49 while I was filling up in the same state @$5.19! Needles to say I decided to give it a shot quick download later and I was stuck on acct verification but let me tell you they have 24/7 very helpful customer support. I called at 1am while at the pump and they had me going within minutes of me verifying my acct. Not to mention they even text you a copy of the receipt and they have a chat option as well if you're not one of the talk on the phone Types. So in short oh my goodness just try it! With this economy and fuel prices only the brave and smart will survive. So just do it! I mean what's the worst that can happen you save some money?! 😝

Dj rudeboy
Mudflap app diesel fuel savings reviews
Mudflap can be used to save on diesel for any vehicle, for example, pickups and RVs. How much can you save? Using this app you can get discounts anywhere from 10 to 60 cents per gallon of diesel. This is huge considering the fact that you fill hundreds of gallons of diesel every week. Small savings on diesel adds up and potentially bring you thousands in savings over a year!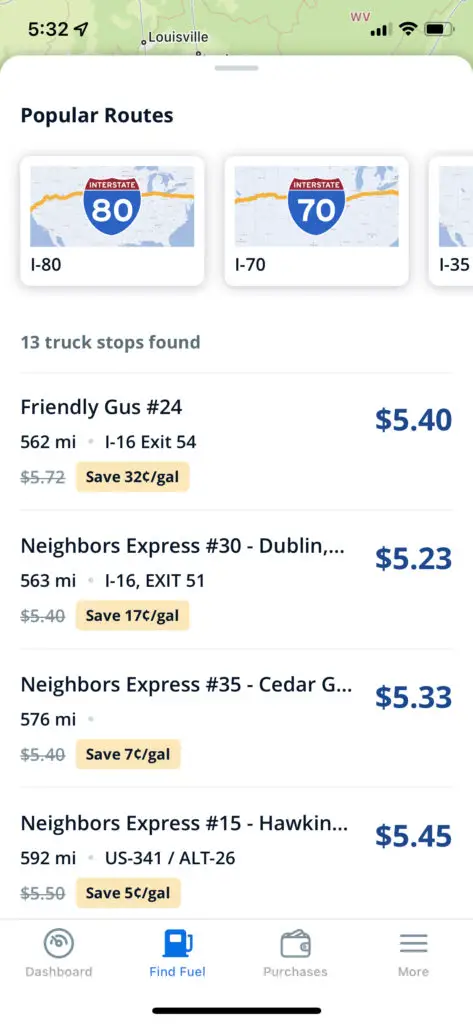 Discount Code for Wayfair – How to get 5% off your entire order
How to use the Mudflap gas app
1) Download Mudflap.
2) Find a participating fuel stop by tapping on Find Fuel.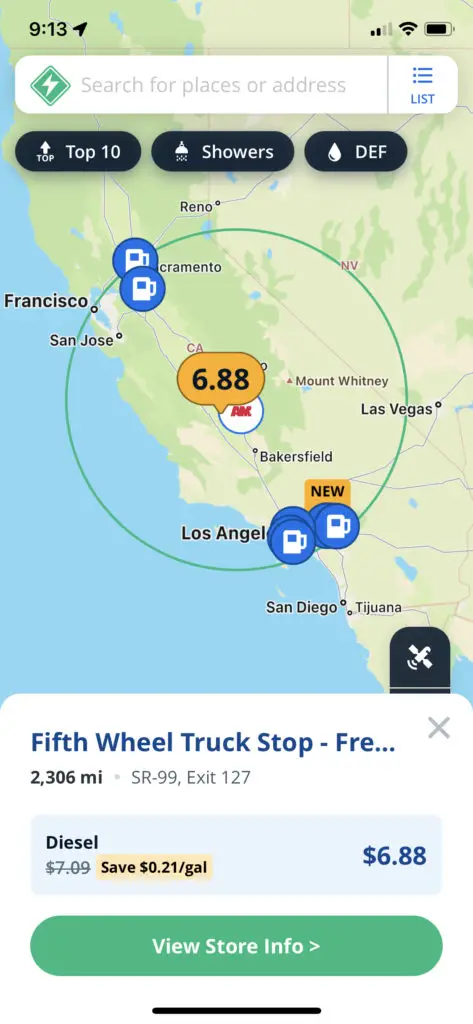 3) Tap on the green button and get a 6-digit fuel code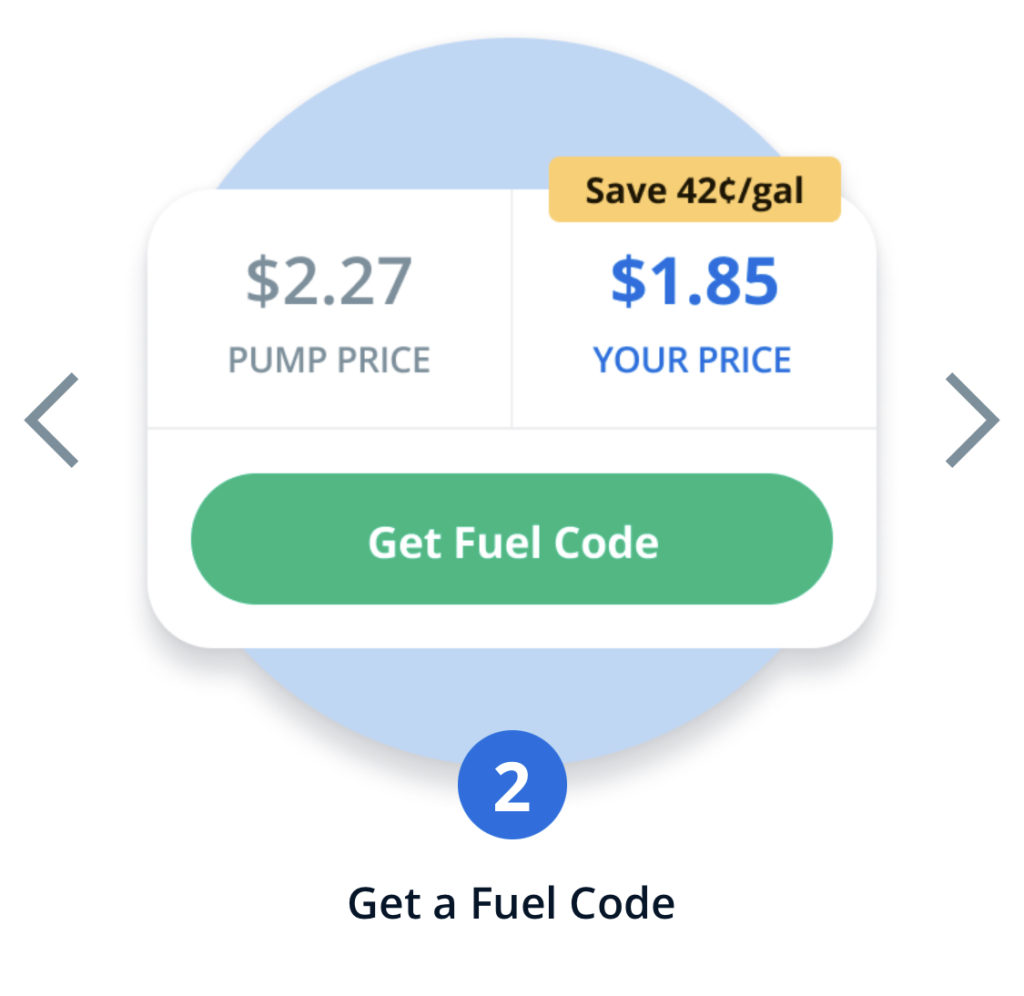 4) Add a payment method. You can use your own credit or debit card. If you have a VISA, Discover, Mastercard, or American Express cards card, you are good to go. Just enter it in the app. Your credit or debit card information is safe and secure.
You only need to add payment only once. Your card information is stored securely for future purchases.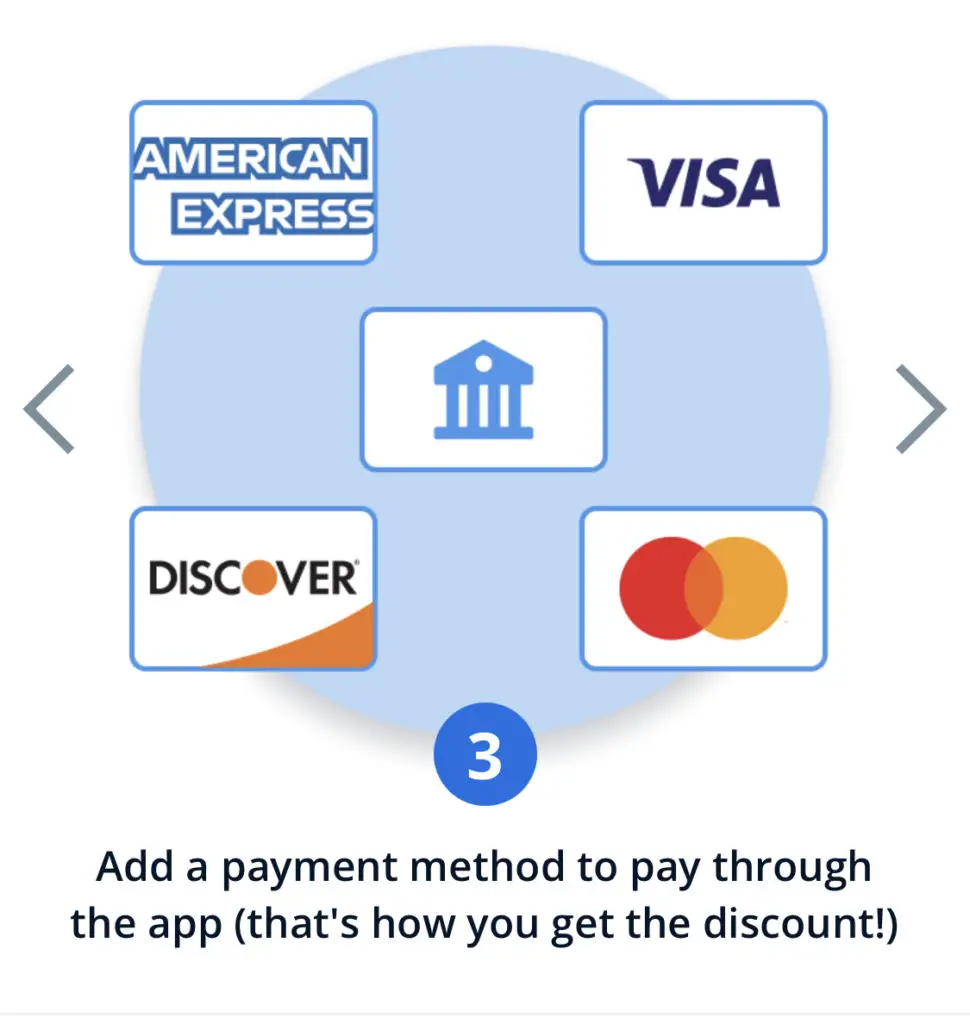 5) Go inside the gas station and show the cashier the 6-digit code shown.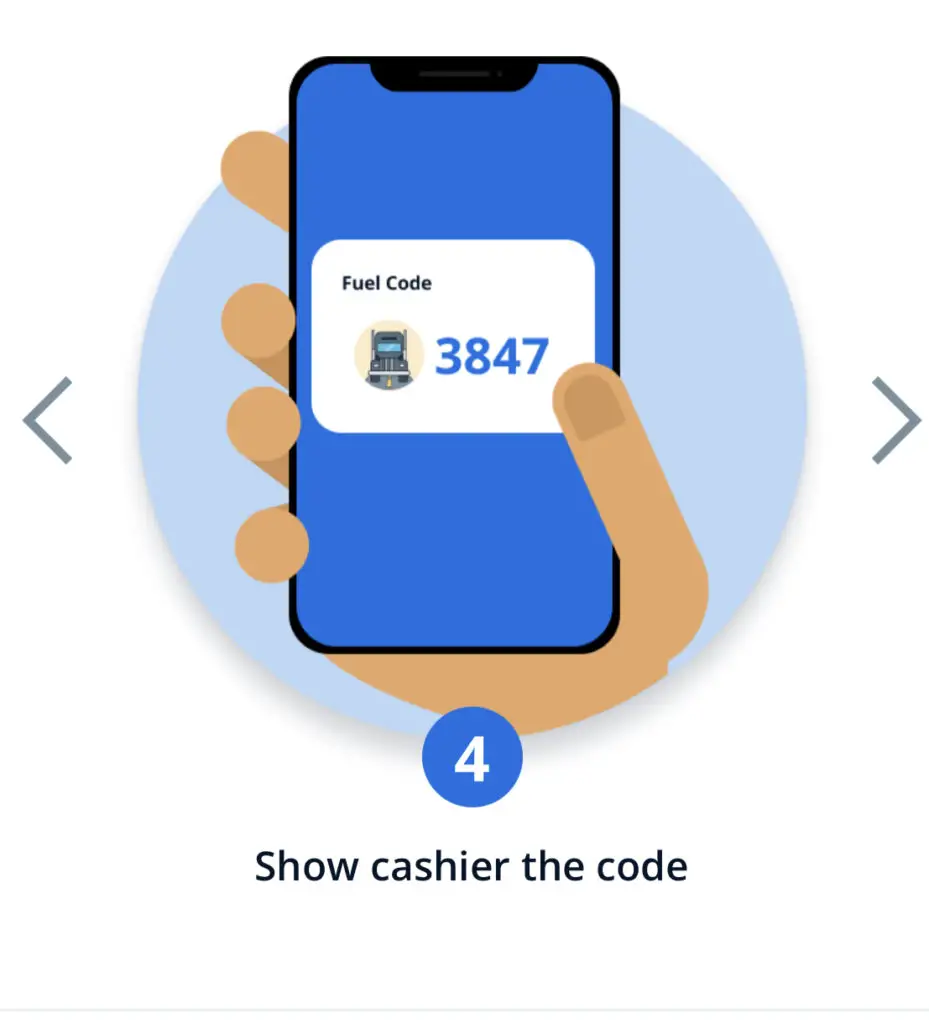 6) Pump away your gas! You will be charged through the card that you added in the previous step. No need to swipe the card at the pump.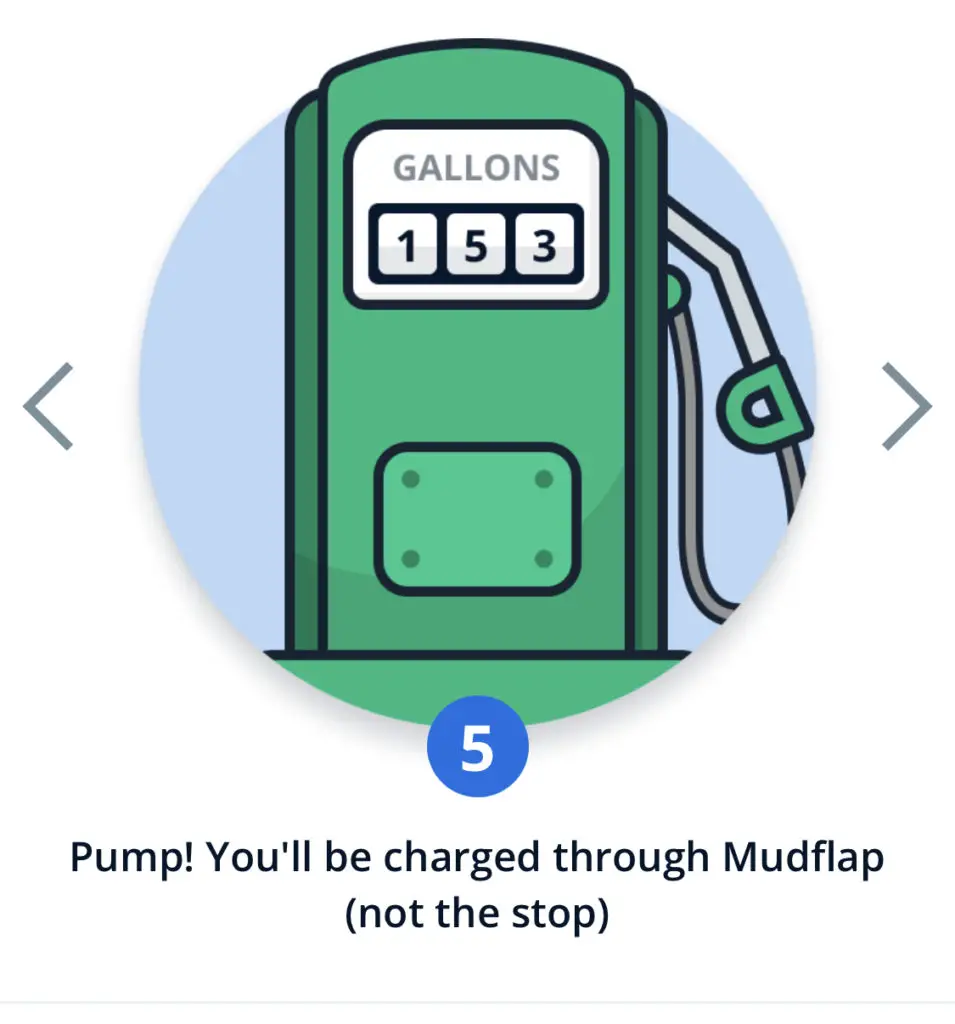 7) Viola! Your gas receipt will be emailed to you and you can see the discount savings. No more paper receipts! You can always take a printout of the receipt for forwarding that receipt to show payment proof to your company or anyone who wants proof of purchase.
Mudflap fuel card
No fuel card or discount card. Just use your own credit or debit card in the app and you get the discount! No hassle or fuel card.
Who owns the Mudflap app?
Sanjay Desai is the CEO of Mudflap company in Palo Alto, CA. You can watch the video on YouTube on how the company was founded. The story behind it, the name and how the app works are explained, and much more.
How does Mudflap make money?
Mudflap makes money by partnering with the fuel stop partners to earn a commission. That's all to it. When you use the Mudflap, they win and you win. It is a win-win.
Does Mudflap charge any fees?
Mudflap is a 100% free app. You don't have to pay any fees. Also, you don't have to apply for any credit check. The only thing you need to do is add your credit or debit card info. This is required so Mudflap can charge your card when you enter a fuel code.
Don't worry, this card information is not shared with anyone, You don't have to show your card at the fuel stop.
Mudflap app fuel locations
To find out the Mudflap fuel locations, simply open the Mudflap app and search for a particular address. It will display the nearby fuel stops locations for you. You can then click on it and get the fuel code.
Mudflap invite code
If you are looking for a Mudflap invite code, you can use the code ca21ea. You will get $10.00 in free fuel if you use this invite code.
Use my code to sign up or simply download using this offer link https://dashboard.mudflapinc.com/invite/ca21ea
How to enter the Mudflap invite code?
Once you download Mudflap, it will ask you to enter the invite code during sign-up. Make sure to use the code ca21ea to get the $10 in free fuel.
For new users, the code will automatically be entered for you when you download using this Mudflap invite link.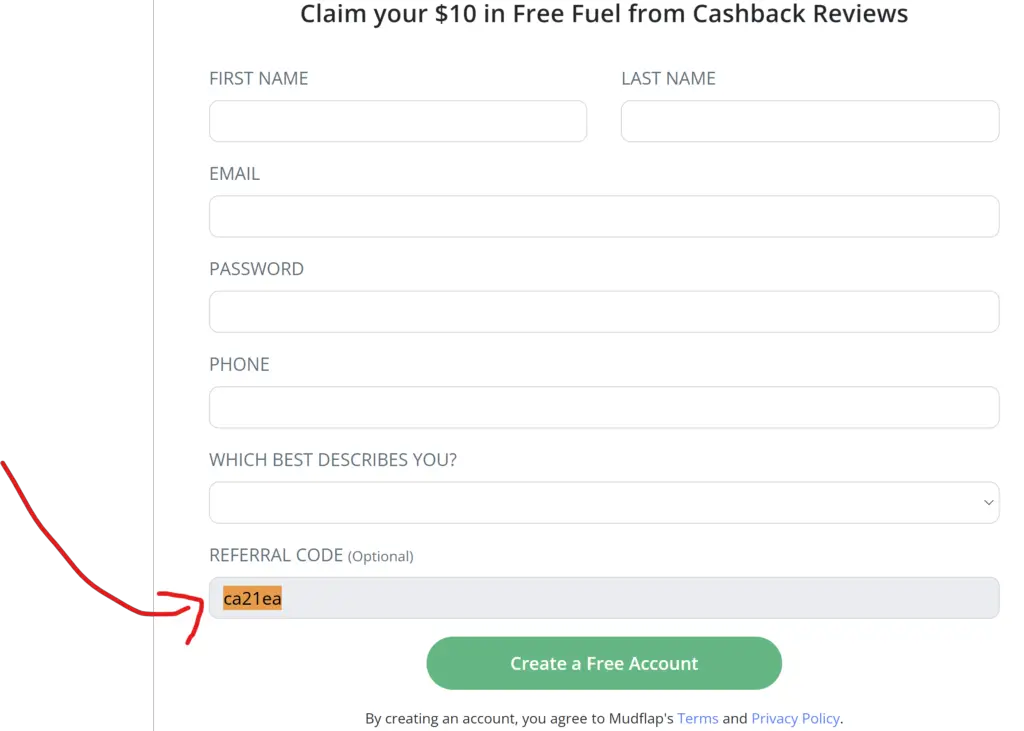 Conclusion on Mudflap app reviews
In conclusion, Mudflap is legit and you can use it for diesel fuel stops only and not at regular gas stations. To save money on regular gas, you should use Upside! There are no fees or transaction costs ever. Mudflap is 100%. If you want to save even more, try using another app called Upside. It is a similar fuel discount app that earns you cash back on regular and diesel fuel purchases across the US.