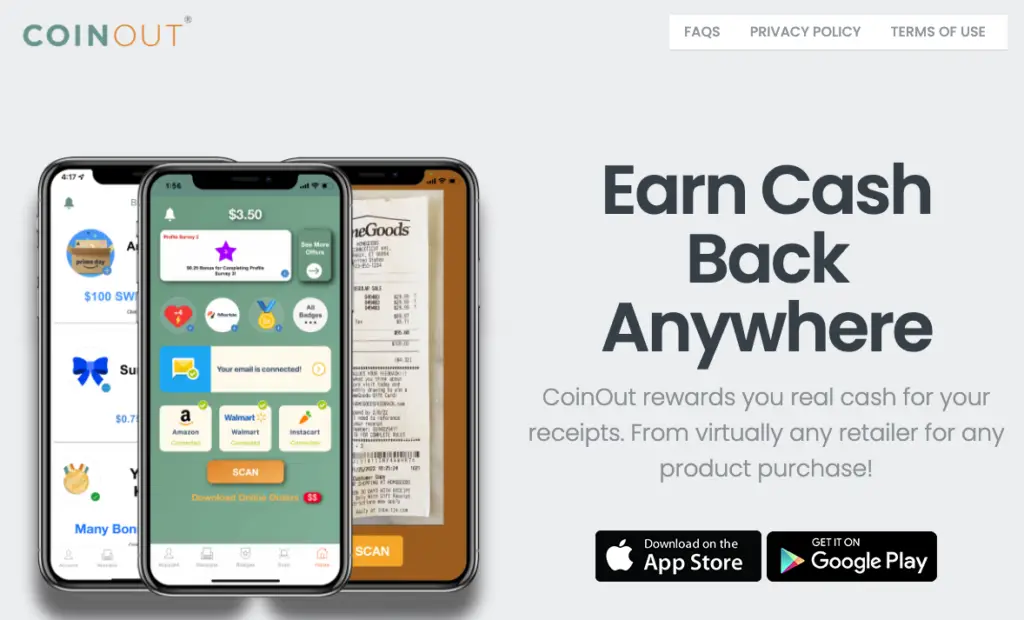 Coinout is a free app that gives you cashback for your shopping receipts. Now with this referral bonus, you can earn extra money in your Coinout app and get a head start.
How do I get the referral bonus in the Coinout app?
To get your referral bonus in the Coinout app, simply sign-up using this invite link, and your bonus will be applied automatically after you sign up.
How does Coinout app work?
Like other cashback apps, COiout rewards you with cashback money for every receipt that you scan. It accepts receipts from any merchant online or in-store.
You just scan a receipt and it gives you anywhere from $0.01 to $2 sometimes. It is very random and you sometimes get $0.02 and sometimes $0.50. It varies and there is no logic for this reward in the Coinout app.
You can earn automatic cashback for your online purchases are Amazon, Walmart, or Instacart when you link your account in the app.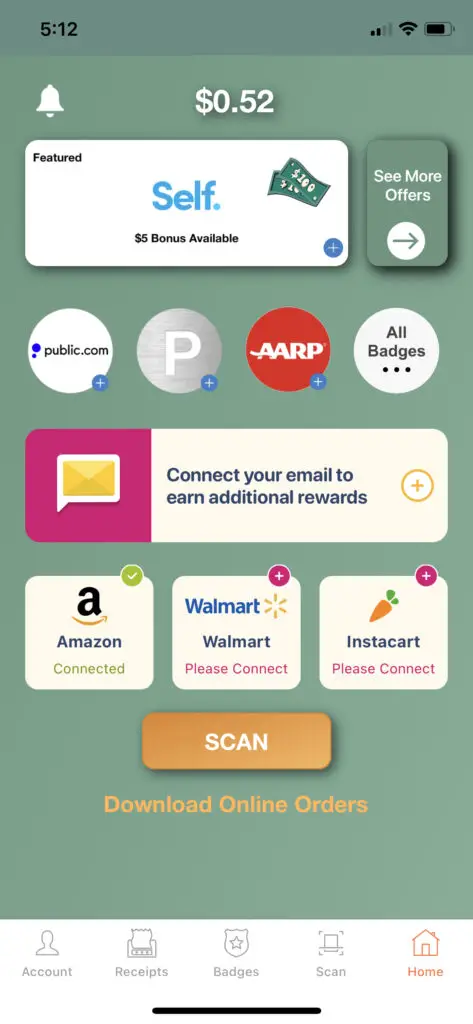 Once you link your account, the app downloads the online orders, and verifies and credits your cashback money to your Coinout app.
There are other ways to earn cashback like you can do surveys and earn free money. You can cash out your earned cashback using PayPal, Zelle, or an Amazon gift card.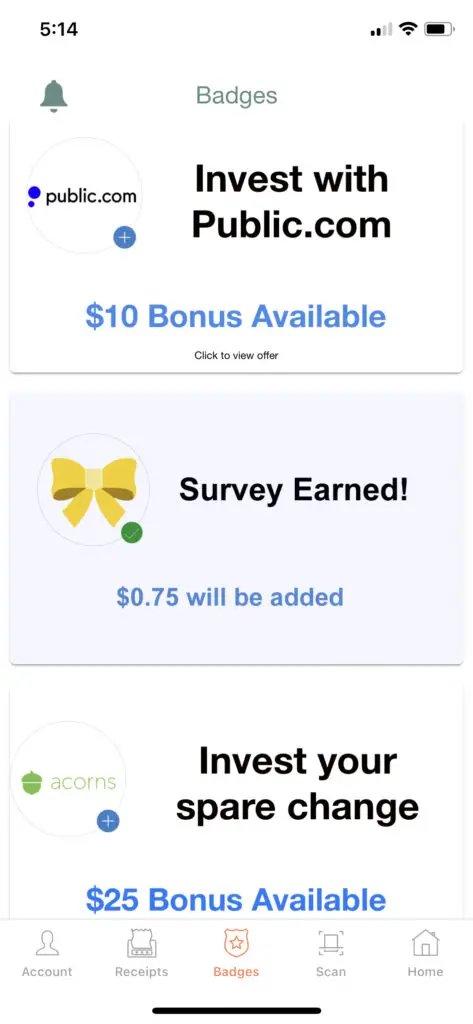 Pros
Easy to earn cents-to-dollar cashback for every receipt
Link your Amazon, Walmart, or Instacart account for automatic cashback money.
Earn badges when you accomplish a certain task in the app. Get exclusive offers as you earn more Coinout badges.
Cons
App design can be improved a little more for more eye appeal
Have to upload receipts manually for most retailers.
No option to link credit cards that you use for shopping to automatic cash back like the Dosh app.
Can include more surveys for cashback
But what I love about this cashback app is that you earned cashback for every receipt is random. This was exciting to me since I was surprised when I got big cashback amounts.
Ibotta vs. Fetch Rewards: Which Is Better? [Pros and Cons Explained]
Coinout badges
Coinout Badges
Badges are bonus money you get when you complete tasks such as connecting your Amazon/Instacart account for automatic receipt scans and cashback. For example, when I connected my email to my Amazon account I earned a gold badge. This got me $1.5 as a bonus.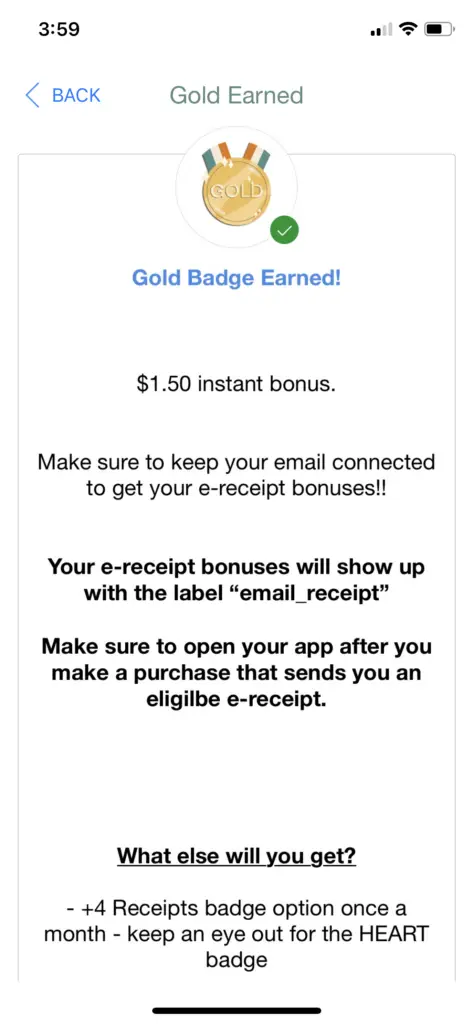 Conclusion of Coinout referral bonus
Using this latest referral bonus will help you to start out in Coinapp and earn more rewards. Simply scan and you get your reward money instantly. Take advantage of the online receipt scan for automatic cashback whenever you shop at major retailers that are supported in the Coinout app. You can contact their support for any questions you may have regarding cashback earnings or redemption options.