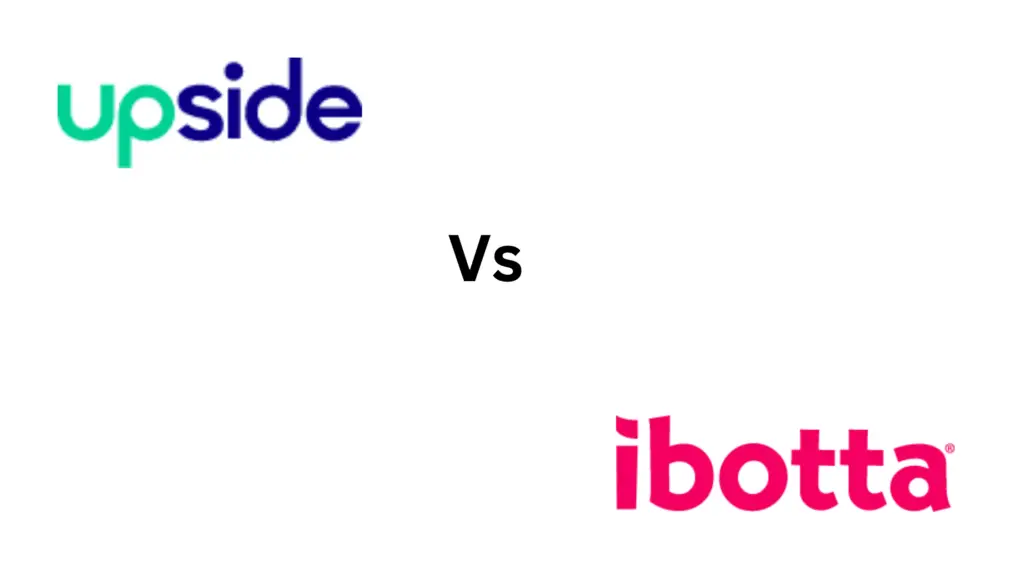 In this Upside Vs Ibotta comparison, we will look at the pros and cons of both t these apps. We will look at how much you can save and then compare the features of Upside and Ibotta.
Upside vs Ibotta
In both Upside and Ibotta, you have to upload receipts to get your cashback rewards. Both apps have many options when it comes to redeeming your earned rewards.
Upside is good for earning cashback on gas, groceries, and restaurant purchases. Ibotta does not cover gas purchases although you can upload gas receipts and get a few points. It does not offer huge cashback like Upside when it comes to gas cashback.
Ibotta is mainly for online/in-store receipts from most retailers.
Upside pros and cons
Pros
Free app and secure app
Best for gas purchases
Can also be used for cashback k on restraint and grocery purchases
Many redemption options namely e-gift cards, and cash money.
Save big one gas anywhere from $200 to $500 based on how much you drive
Good customer support
Cons
No signup or welcome bonus.
You can an Upside promo code like CASHBACK25 to get an extra cashback bonus
Very few participating restaurants and grocery stores
cashback offers can go down depending on season and market conditions.
You cannot earn cashback for online purchases
No browser extension as it doe snot offer cashback for online purchases
No sweepstakes or giveaways
Ibotta pros and cons
Pros
Free app and you can get a $20 sign-up bonus when you use an Ibotta referral code
You can earn cashback on both in-store and online purchases
Browser extension for getting cashback when you shop online
Has sweepstakes and giveaways from time to time that you can participate
Cons
Does not have good cashback offers for gas purchases at gas stations
Not many offers for cashback for restaurant purchases
No promo codes
Conclusion of Upside Vs Ibotta
In conclusion, I can say Upside is good for cash back on gas. Ibotta is good for cashback on shopping both online and in-store.
You should both apps to get cashback on the same receipt. That way you earn points or cashback in both apps and save more money.
You might also be interested in my comparison of Upside and Fetch.