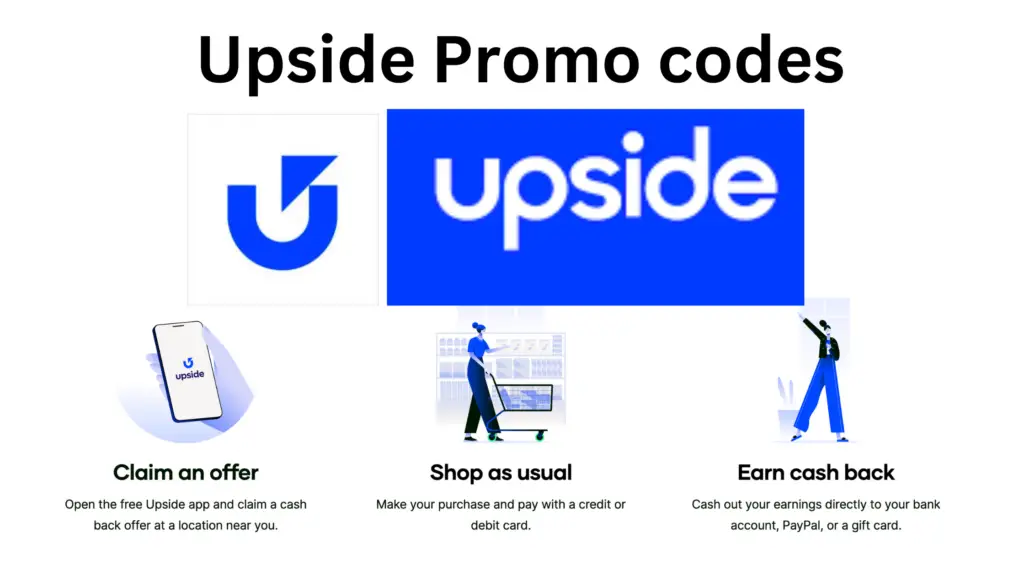 Upside promo code CASHBACK25 will give you an extra 25¢ per gallon cash back on your next gas fill-up. Apply this code in Upside app and save even more money on your next gas purchase.
Read along and find more legit codes as of November 2023. Stack them up to get up to $1.25 extra cashback or more. You will also learn what Upside is and how promo codes work. Also, check out more Upside promo codes for the year 2023 that you can use to get even more cashback on your next gas purchase.
On the Upside website, we found out why promo codes are so in demand and Upside gives them out to users like. Yes, according to an Onbe report showed that 70% of users are likely to make an additional purchase when they have access to promo codes.
But for starters who are trying these promo codes for the first time, take a look at participating gas stations in the US where you can Upside app.
Also, if you don't know how to redeem a promo code, we will explain it step-by-step. You will see how easy it is to do this in the Upside app.
What is the best promo code right now available for Upside?
As of today, the promo code CASHBACK25 is the best and most valid code that you can use to redeem extra cashback in the Upside app. Go ahead and enter it to get ¢25/gal extra cashback only for our next fill-up at participating gas stations.
Upside promo code list
Stack up to 50 cents and up to $1.25 extra cash back when you apply the below code one by one.
| Code | Discount |
| --- | --- |
| CASHBACK25 | 25¢ off per gallon |
| COMEBACK6 | 6¢ off per gallon |
| SHOPPERS35 | 35¢ off per gallon |
| 21FOR21 | 21¢ off per gallon |
| 7CENTBONUS | 7¢ off per gallon |
| PERKSATWORK230 | up to 30¢/gal |
| GOPUFF35 | up to 35¢/gal |
Promo code to stack up bonus cash back in the Upside app
Apply these promo codes in the table below and redeem an additional bonus. So, enter these promo codes individually to stack up the discount and earn more cash back. money.
Now, if you have any new promo codes for Upside, please share them on the Facebook promo codes group page.
By the way, here are more recent promo codes that are becoming popular:
WPCODE: Get 25% cash back on your first gas purchase.
AMEX35: Get 35% cash back on your first gas purchase with an American Express card.
Shoppers35: Get 35% cash back on your first gas purchase at Shoppers.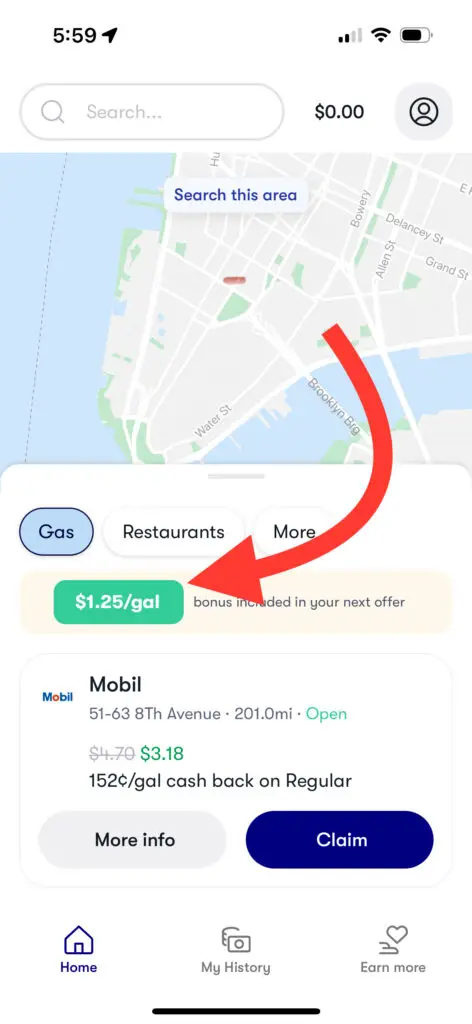 How do I enter a promo code on the Upside app
If you are looking to redeem a promo code, follow the steps below.
First, open the Upside app and make sure you are logged in.
Tap on the Profile at the top right.
Select the Profile from the menu
Tap on "Edit"
Enter one of the Upside promotional coupon codes.
Hit the Done key
Also, note that you must enter one code at a time.
What is Upside?
Upside is a mobile app that offers cash back on gas, groceries, and other everyday purchases. The app partners with businesses across the United States to provide exclusive cash-back opportunities to its users. In addition, Upside is free to download and use, and there are no annual fees or hidden charges.
It is a free cash-back app that gives you cash back on gas purchases. Also, you can earn cash back on groceries and restaurant purchases using this same app. You can read more about this app in my post on the Upside app review.
FAQs
How do Upside promo codes work?
Upside app promo codes are a great way to save even more money on gas and other purchases. To use a promo code, follow these steps:
Download the Upside app and create an account.
Tap on the "Profile" icon in the top right corner of the screen.
Tap on "Edit" next to "Promo code."
Enter the promo code and tap "Save."
Once you have entered a promo code, it will be automatically applied to your next eligible purchase. You can only use one promo code per purchase.
Here are some things to keep in mind about Upside app promo codes:
Promo codes can only be redeemed once.
Some promo codes are only available to new users.
Promo codes may have expiration dates.
Promo codes cannot be combined with other offers.
You can find Upside app promo codes in a variety of places, including the Upside website, social media pages, and email newsletter. You can also get promo codes from friends and family who already use the app.
So, here are some examples of how Upside app promo codes can be used:
Get an extra 25¢/gallon on your first fill-up.
Save 10% on your next grocery order.
Earn double cash back at participating restaurants.
Upside app promo codes are a great way to save money on everyday purchases. Be sure to check for new promo codes regularly to get the most out of your savings.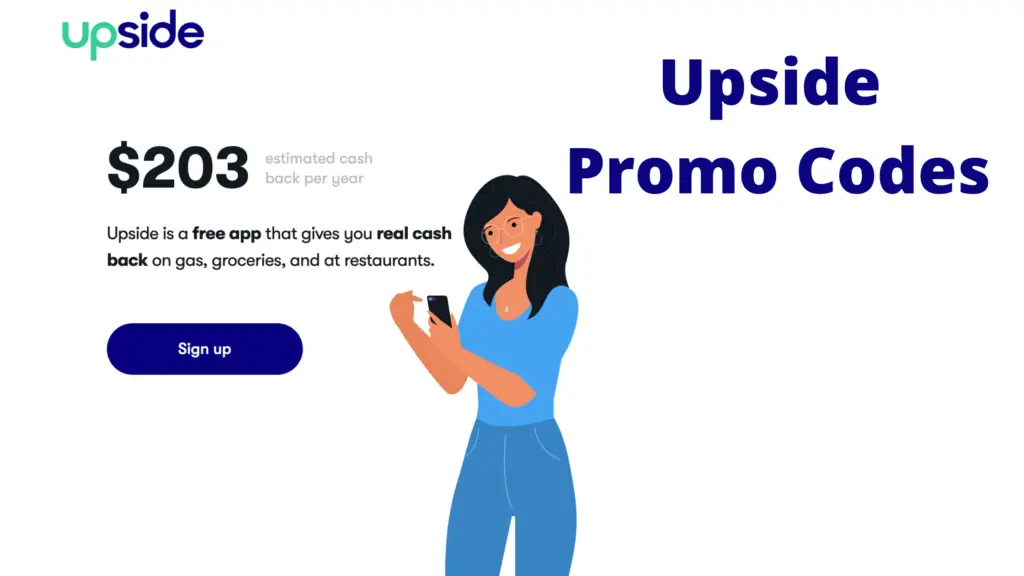 What is the latest valid promo code for Upside extra cashback bonus offer?
The valid Upside app promo code is CASHBACK25. Apply this code to get an extra 25¢/gal cash back bonus on your next fuel fill-up.
Why is my promo code not working?
There are several reasons why a promo code that you try to redeem is not working. Some common reasons are:
Promo code expired
You are trying to redeem the same promo code again
Some promo codes are for affiliates that are partners of Upside such as DoorDash dashers, Instacart shoppers, Uber drivers, and so on. If you as a non-affiliated try to use those codes, it will not work for you.
Can I use more than one Upside promo code?
You can redeem as many codes as you can find and apply them in the Upside app. Apply the codes one by one and stack up the bonus cash back. Follow the steps above in this post to enter the code. When you enter one code at a time, you will see the bonus accumulating which you can check on your app's main screen.
Will my cashback bonus expire after I redeem a promo code?
The cashback that you have earned using the Upside will remain in your account as long as you are using the app at least once in a consecutive 6-month period. If you do not earn any cashback within 6 months, your account will be considered inactive. Any money that you have in your account thus far will expire.
Can existing users of Upside use any promo code?
Existing users can also use the promo code CASHBACK25 and redeem the offer in the Upside app. This legit code gives you 254/gas extra cash back on your first purchase. There are other codes I shared in this post that you can try and stack more discounts.
Does Upside have a referral program?
Upside does have a referral program where you can invite your friends and family. When they use your unique referral code in the app and get the sign-up bonus, you get a referral bonus.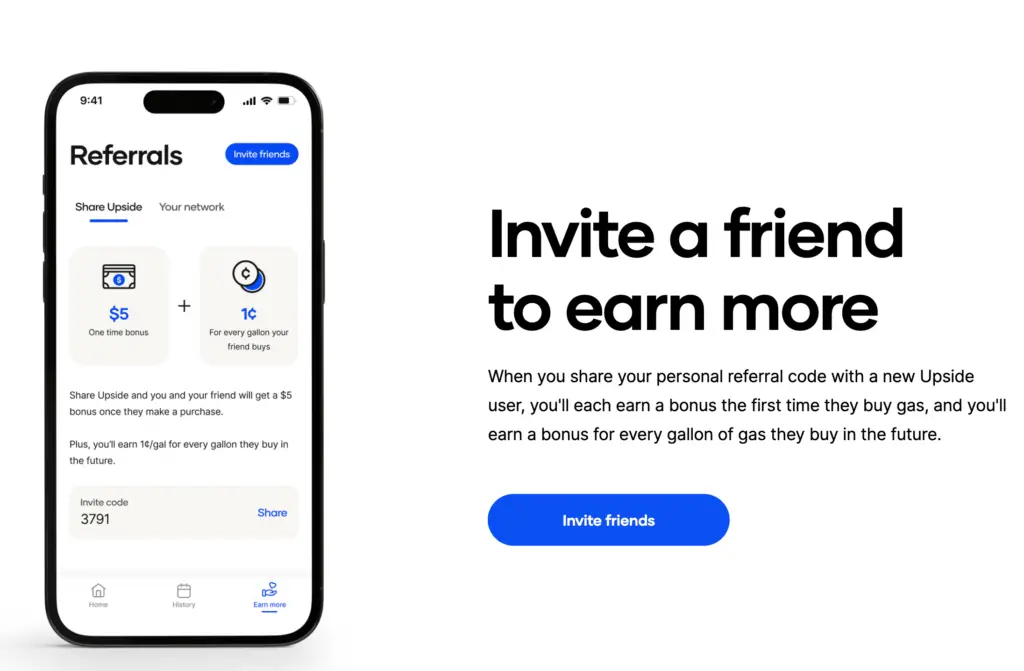 Summary
If you need a valid promo code for Upside, use the code CASHBACK25. This is the best promo code that gives you the highest cashback bonus of 25¢/gal. Enter this code right now before you head to the gas station for your next gas fill-up. Enjoy the extra cashback and save more on gas.
Finally, it is highly recommended that you maximize your cashback with Upside by filling your tank only when it is fully empty if possible. That way you fill more gallons and thereby get more cashback per gallon.
Be smarter by stacking up several promo codes that we have shared in this post. Apply them all one by one so you get more savings. Be sure to come back to this post often to find new coupons and promo codes that we update frequently,
Also, with new Upside participating gas stations added every day, getting cashback on gas at the nearest gas station is easy and quick with this cashback app.