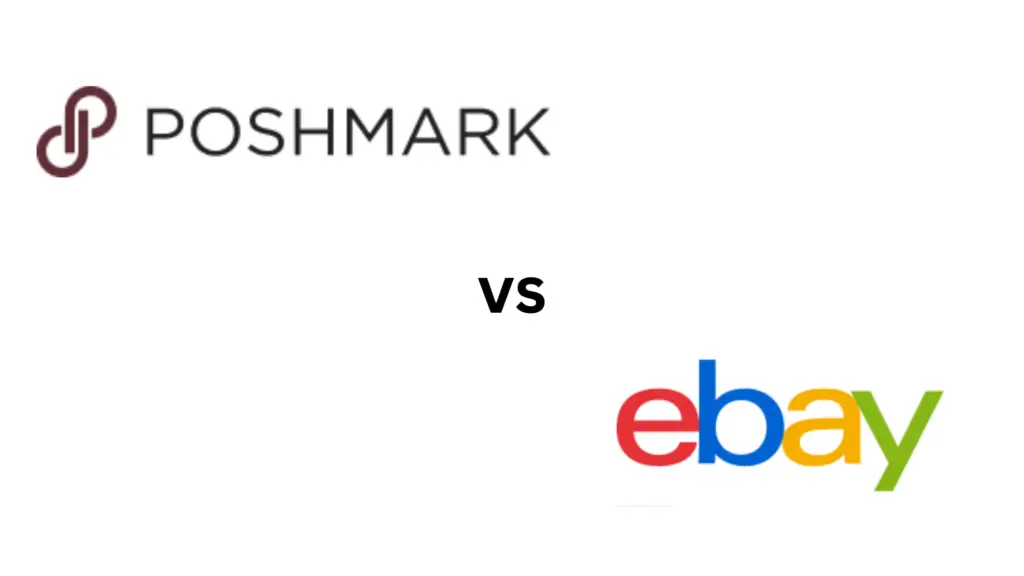 Using a smartphone these days there are a lot of options to sell and buy items online. There is fun, easy to buy, and sell easily and effortlessly. Poshmark and eBay are two such online marketplace platforms. On both platforms, it allows you to sell you're used and new items. There are some important differences between these two online platforms that you should consider and in this blog post "Poshmark vs eBay", we are going to look at Poshmark versus eBay.  If you look at the features and compare them one by one and see the differences between the two.
This will help you understand how these two Services differ and you can make an informed decision. Hope this post helps you make up your mind and decide which one is better suited for you.
Poshmark vs eBay
So let's start with Poshmark. Poshmark is a social Marketplace it's an online website and it's available as a Poshmark app also. Using this Poshmark you can buy and sell new and used clothing shoes accessories and more.
Add poshmark.com you can find your favorite Brands and you can also talk to other users like you who buy and sell their items. In Poshmark you have these push parties where you can join other people and celebrate virtual themed parties and shop for items based on a particular theme. 
eBay is different on the other hand. eBay is a traditional online website Marketplace where there are wide varieties of items that you can sell including Collectibles Electronics clothing and so much more.  You can set up your own eBay account and then you can agree to the terms of conditions for selling items. There are also other features of eBay's just beating auctions which can be exciting for you as a seller and buyer.
Poshmark and eBay – similarities and differences
Both eBay and Poshmark charge a flat fee. But their fees are different.  Poshmark charges a flat   20% fee on all sales is eBay charges a 10% final fee on most items that you sell. The exact fee in both cases will depend upon what you're selling and what category it falls under.
Another thing is important to factor that you should consider When selecting these platforms for your selling purposes. 
All the shipping and handling are taken care of when it comes to Poshmark.? Office of the prepaid shipping label and you simply put it on your returns and get refunds. eBay on the other hand also gives sellers more control over the items they sell. The business is responsible for shipping and handling and also there's flexibility in choosing their own preferred shipping method and handling times.
Mostly fashion-forward Millennial oriented gen Z oriented platform on the other hand eBay is for everybody. 
Poshmark is popular for its active community and social features.  On the other hand, eBay has a larger audience, and you can sell a lot of products and reach a much wider range of potential buyers.
As you can see both Poshmark and all eBay offers unique benefits for sellers like you.  Postmark is more fun and it gives you a small social shopping experience.  People who are fashioned forward, mindset people. You must choose eBay if you want to celebrate items and you want more control over the selling process.
Well in the end what you choose depends on your personal preferences and what items are you going to sell.
Poshmark vs eBay – feature-by-feature comparison
The following table is a comparison of each and every feature that is present in both Poshmark and eBay.
I have done a lot of research to get the feature-by-feature comparison.
| Feature | Poshmark | eBay |
| --- | --- | --- |
| Type of Marketplace | Social Marketplace | Traditional Online Marketplace |
| Items for Sale | Clothing, Shoes, and Accessories | Wide variety, including electronics, collectibles, and clothing |
| Fees | 20% flat fee on all sales, including shipping | 10% final value fee on most sales, varying by category |
| Selling Process | Poshmark handles shipping and returns, sellers have less control | Sellers have more control over shipping and handling |
| Auctions/Bidding | No | Yes |
| Buyer Protection | Yes, Poshmark protects buyers with their Posh Protect program | Yes, eBay has their eBay Money Back Guarantee |
| Social Features | Posh Parties, a themed virtual party for shopping | None |
| Brand Building | Can be great for building a personal brand | Less focus on personal branding |
| Demographics | Fashion-forward millennials and Gen Z | A wider range of consumers |
| Community | Strong, active community with social features | Less of a focus on community |
| Mobile App | Yes, with an easy-to-use mobile app | Yes, with a mobile app available for iOS and Android |
| Payment Options | Poshmark handles payment processing | Multiple payment options are available, including PayPal |
| Customer Service | Email support is available, but no phone support | Phone and email sup |
Poshmark vs. eBay FAQs
Following on some other FAQs related to postmark versus eBay.
What is Poshmark?
Is an online platform for users to sell and buy second-hand clothing accessories and beauty products.
What is eBay?
eBay is also an Online Marketplace platform just like Poshmark and it does all those users to buy and sell avoid a variety of items.  These items include new and used Goods Collectibles accessories clothing beauty products vintage items and much more.
Which is better for selling clothing,  Poshmark or eBay?
Poshmark is an especially good option for you if you are decided to sell your second-hand fashion items and also if you are interested in buying second-hand fashion items.  When you sell in on Poshmark it is pretty straightforward and it has a large community here. The buyers. are just like you interested in purchasing second-hand clothing.
Which platform is better for selling non-clothing items,? Or eBay?
You should use eBay which is a better option for selling non-clothing items.  It also has a wide variety of categories and a very large user base.  If you want to sell items that are not related to fashion and you have other items to consider for selling you should choose eBay.
What are the fees for selling my items on Poshmark?
Poshmark charges a flat fee of $2.95 for sales under $15 and a 20% commission on sales over $15. There are no listing fees on Poshmark.
What are the fees for selling my items on eBay?
eBay charges its users a small listing fee for any categories that they list on their Marketplace platform. Once your item is sold the final fee of this listing fee varies depending on what you're selling on eBay. A typical fee is about 10% of the total sold price which includes shipping.
Conclusion
In conclusion, both eBay and Poshmark both are popular and they're very good at selling items.  Greenland from reading this post you understand that Poshmark and eBay have different features and they have different advantages.  Both a good platforms and it all boils down to your personal preference as to me the type of items we want to sell and which features suit you the best.  Each of us platforms you choose to sell your item can surely turn your unused items into cash.