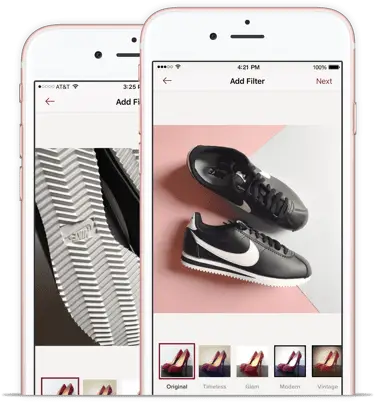 In this post, we will review the Poshmark app and what are its pros and cons. There are important facts about Poshmark that you must know.
If you are an existing eBay or Mecari user, you can read my comparison post on Poshmark vs eBay and Poshmark vs Mecari.
Let's dive and get started on this Poshmark review.
What is Poshmark?
Poshmark is a social marketplace that brings together fashion enthusiasts and style mavens from around the world. It provides a platform for buying and selling clothing, shoes, and accessories that are new or gently used.
Unlike other online marketplaces, Poshmark is built on a foundation of community and social engagement. Its unique features, such as "Posh Parties," virtual shopping events, and the ability to follow and interact with other users, create an immersive and personalized shopping experience.
Poshmark Review
Getting started on Poshmark is simple. First, you'll need to create an account and set up your profile, including your name, location, and bio. Next, you can start listing your items for sale by uploading photos, writing detailed descriptions, and setting your prices.
When a buyer purchases an item, Poshmark provides a prepaid shipping label, and the seller ships the item directly to the buyer. Once the buyer receives the item and confirms it's as described, the seller gets paid.
3 things you should know about using Poshmark
Poshmark has many advantages for both buyers and sellers. Here are the important facts you should know:
High Seller Commissions: Poshmark charges a commission on every sale, but the percentage retained by the seller can be as high as 80% of the sale price, depending on the item's value. This means that sellers can earn more money than they would on other marketplaces.
Promotional Tools: Poshmark provides sellers with promotional tools that can be used to increase the visibility of their items and attract potential buyers. These tools include sharing your listings with your followers, participating in Posh Parties, and using the Make an Offer feature.
Social Features: Poshmark's social features create a sense of community among users. You can follow other users, comment on their listings, and share their items with your followers. By doing so, you can build relationships with other Poshmark users and find new items to add to your collection.
Conclusion of my Poshmark review
Poshmark is a reliable marketplace where you can connect with thousands of users. At the same time, you can earn money selling your used items. Buying on Poshmark is also a great experience. You should make use of Poshmark's promotional offer and join today.