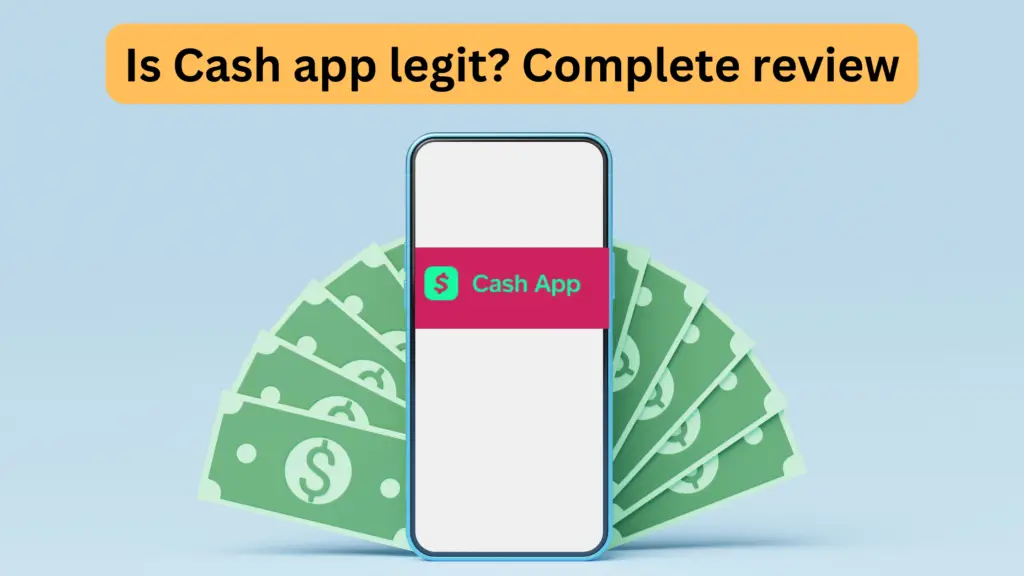 In the post, we will learn the real facts about the Cash app and find out if this app is legit or a scam. We will go through the safety feature and some precautions you can take to keep your account safe and secure.
This easy-to-use Cash app is often misused by strangers trying to pose as a legit person or company and try to get your money. We will see how you can protect your Cash app account from these scams and secure your account for privacy and prevent losing money.
Is Cash legit?
Cash app is a legit app. You can confidently link your bank account and send or receive money. Your money transactions and investment trading using the app are all secured. Any dispute can be resolved by their dedicated customer service.
Although it is secure, you do have to take steps on your part and secure your account. You should beware of scams and dodge the scammers trying to steal your money. Let's look at the Cash app's security.
Cash app security review
Cash app uses the state of the art encryption technology and encrypts all data that is transferred when you make a money transaction. Moreover, it detects any fraud and alerts you of any suspicious activity.
You can be sure that you can send money even when you are using public Wi-Fi at a library or airport for example.
Cash app constantly monitors transactions for any fraud using the Square Point of Scale industry-leading security standards.
How to protect your Cash app account
You can take the following steps to keep your account safe when using the Cash app.
Send money only to people you know. Verify the recipient's account before sending money.
Enable the security features in the Cash app which is disabled by default. You can enable security features by tapping on the Profile icon and then going to Privacy & security. Tap on the Security Lock and create a PIN or Face ID.
You can disable $cashtag so people you don't know will not find you on the Cash app and ask for money.
Make sure you call the right Cash app customer service number. Don't answer scam callers pretending to be Cash app customer service personnel.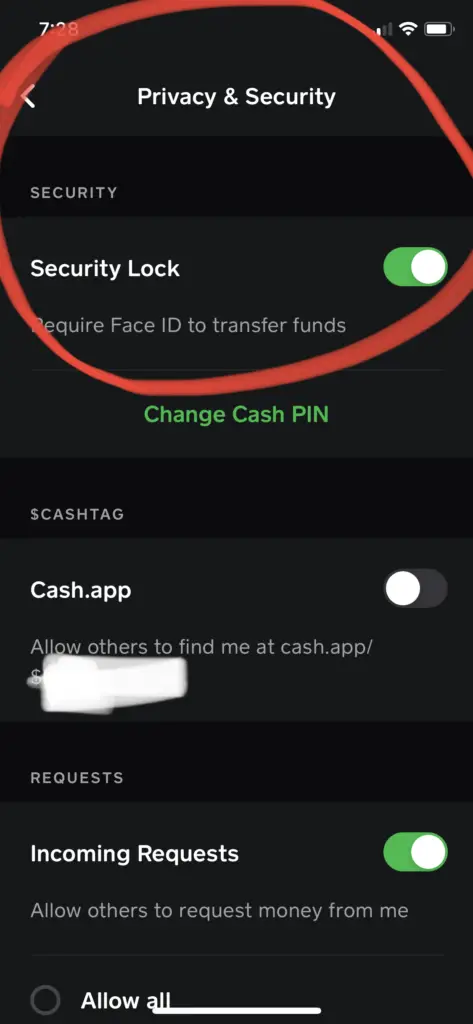 Pros and cons of the Cash app
Pros
No fees for making payments when you link your bank account or debit card.
Easy to use Cash app debit card that you can use for in-store purchases and get exclusive discounts
Many other benefits apart from sending or receiving money, namely investing in stocks and bitcoin.
Cons
Your money is not FDIC insured. This means that if the Cash app goes out of business your money is gone too.
When you use a Cash app card at ATMs, you will be charged a transaction fee of $2.
There is a 3% fee for every transaction you make using a credit card
No interest on the money you put in the Cash app
Conclusion
In conslusion, Cash app is legit. Now that you know the security and safety features of the Cash app, you should also do your part. Follow the proactive steps outlined in this post and keep your account even more secure.
As always, the Cash app's customer service is pretty good at resolving any events that caused money or loss and unsuspicious money activity that you are unaware of. Report these immediately to get a resolution in time before the damage gets bigger.
You might also like: