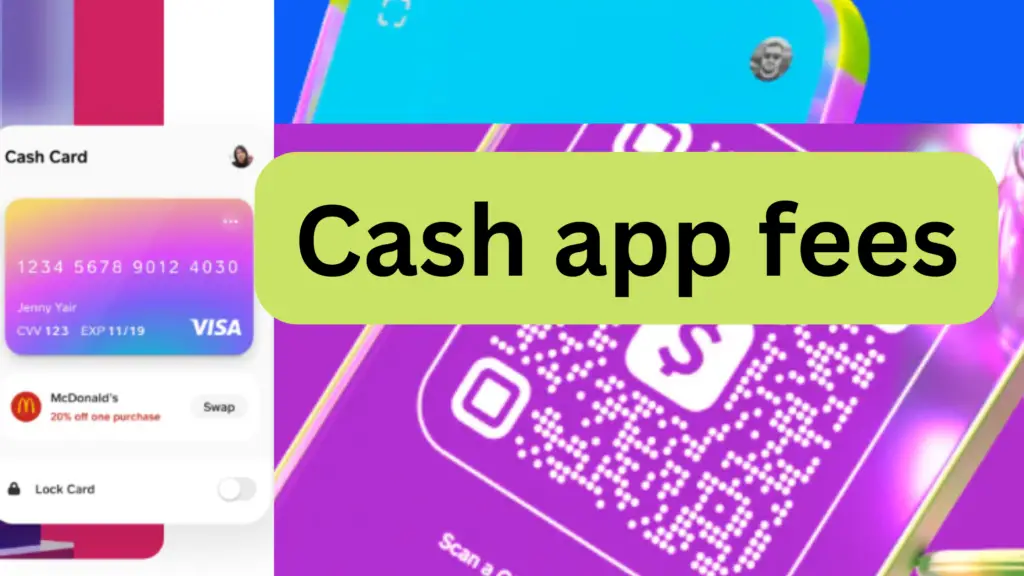 In this post, we will look at what are the Cash app fees for various money-related activities you do in the app and how to avoid those fees too. These included Cash out, ATM, direct deposit, and transfer fees to name a few.
Let's dive in and look at these fees.
What is a Cash app fee?
Cash app fee is a fee that you are charged for doing certain activities in the app such as money transfers, ATMs, and so on. Some don't have fees. These fees vary depending on the type of transaction you are doing using the app.
Even when you are sending money within the Cash app limits, you might be charged a fee.
Cash app transaction fees
The transaction fees depend on the source from where you are sending money from.
| Send Money Using | Fee |
| --- | --- |
| Credit Card | 3% of the total amount |
| Bank Account | No fee |
| Credit card transaction type | Processing fees |
| --- | --- |
| When you receive money | 0.5% to 1.75% fees ($0.25 minimum fee) |
| When you send money | 2.75% fee |
Cash app fees for sending and receiving money
You don't have to pay any fees for sending or receiving money using the Cash app because it is totally free. This is true even when you receive or send money outside your country (international)
ATM fees for using Cash card
When you use a Cash app card at any ATM, you are charged a standard fee of $2.50. The ATMs themselves will charge an additional fee because the ATMs are operated by a different bank.
It's the same as paying an ATM fee at another bank when you use a debit card that belongs to a different bank.
You can avoid this Cash app ATM fee. Cash app will reimburse your ATM fees up to three times when you set up a direct deposit and received at least $300. You can get reimbursement u to $7 for each of the three ATM transactions.
Cash app fees for investing
When you use the Cash app for investing, you don't have to pay any fees for opening a new investing account. But there might be regulatory and government fees charged by the SEC for your trading. You will know how much you are charged when you complete your transaction. You might want to read more in the broker-dealer disclosures.
Bitcoin fees
You might be charged a small fee when you use Cash app to buy or sell bitcoin. Look at your trade confirmation report to see the exact amount charged to you.
You can see the fee charged for any Bitcoin purchase or withdrawal:
Open Cash app
Tap the Activity Tab
Choose a Bitcoin Transaction
Tap the … (3 dotes) in the top right
The fee and exchange rate will be displayed.
Fees for international payments
There are no additional fees in Cash app when you send or request payments outside your country.
Fees for deposit to bank accounts
There is no fee for a standard deposit from the Cash app to your bank account. These deposits are completed within 3 business days.
If you opt for an instant deposit, you are charged a 0.5% to 1.75% fee. Using this option you will get the money instantly deposited to your debit card.
Conclusion
Cash app charges fees for some and some are free. There are ways to avoid these fees when you set up your account properly. Hope these tips to avoid fees helped you with some of these Cash app fees.