You can now use Fetch Rewards points to get a free Fortnite code for 1000 V Bucks or more. In this post, you will learn how to use Fetch Rewards and the redeem code to claim free Fortnite v bucks. Plus a bonus code to get you 4000 points! Please read my post on what is a referral code and how to enter it in the Fetch Rewards app.
If you are using Fetch Rewards, you know you can earn points for scanning receipts. Now, this same app is good for your Fortnite Vbucks too; all for free, doing nothing but using Fetch. You can read a full review of the Fetch app here and grab 4000 points just by using my code NCTUU3. Let's look at how you can redeem a Fortnite "vbucks" gift card in the Fetch Rewards app.
Are Fetch Rewards and Fortnite partners?
Fetch Rewards does not do partnerships with Fortnite. That is not true. You can always redeem Fortnite v bucks digital card using Fetch Rewards but the partnership has nothing to do with this. Let's see how t you redeem Fortnite v bucks with Fetch.
What is the fetch rewards Fortnite code?
The rewards code for Fortnite in the Fetch Rewards app is NCTUU3.
Redeem VBucks Card Safely
First of all, if you are a new user of Fetch and trying to redeem VBucks in Fortnite, you should know that all your personal information in Fetch is safe.
The receipt scanning process which I will explain is all kept private. All the rest of your profile information such as email and address is private and not shared with anyone.
Fetch Rewards Fortnite Card
Following are the steps to get a free Fetch Rewards Fortnite V Bucks e-card by using your earned points.
Step 1:
Using your Fetch Rewards mobile app, earn points easily for shopping. So, this is what you do to earn free Fortnite VBucks rewards using Fetch.
The first step is, that whenever you shop, you scan the receipts in the app and keep accumulating points. To get a quick 4000 points, use NCTUU3 now in your app!
Step 2:
Once you have enough points, go to the rewards tab at the bottom of the Fetch mobile app as shown.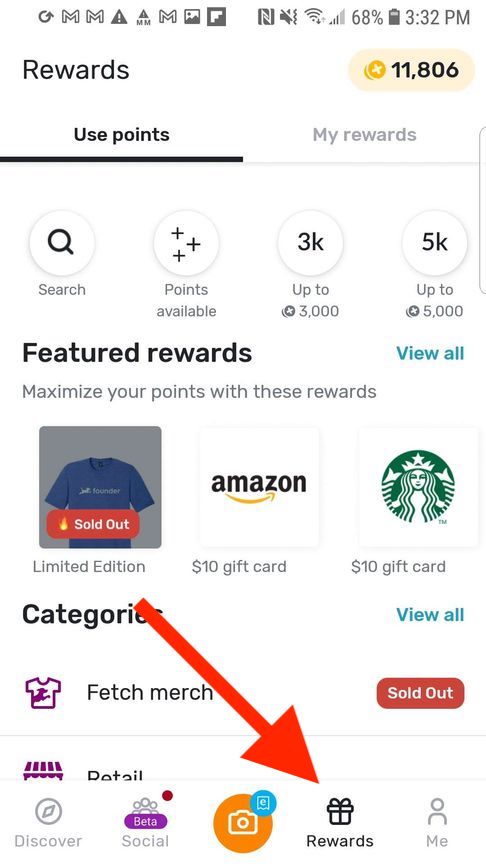 Step 3:
If you play Fortnite on an Xbox console, search for "Xbox" to see the Xbox gift card in the Fetch app. Right now it is available as $25 and $50 gift cards.
Redeem your gift card using the Fetch Rewards points you have earned. Remember you earned these points doing nothing but scanning your shopping receipts.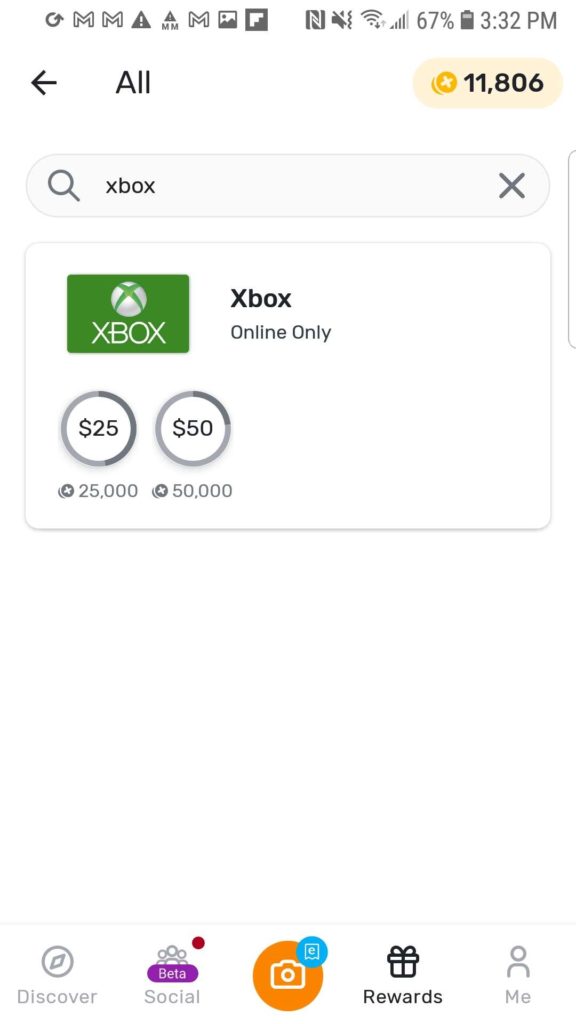 Are you using the PlayStation console to play Fortnite? no worries. Simply search "PlayStation" in the Fetch Rewards app and you will find the PlayStations gift cards you redeem. It is available in $10 and $50 values. Redeem $10 for 10,000 Fetch Rewards points! This is for only 10,000 which is easy to earn. Right now get 4000 points by using the promo code NCTTU3 in your app! So you are only left with 8, 000 points to redeem this $10 gift card.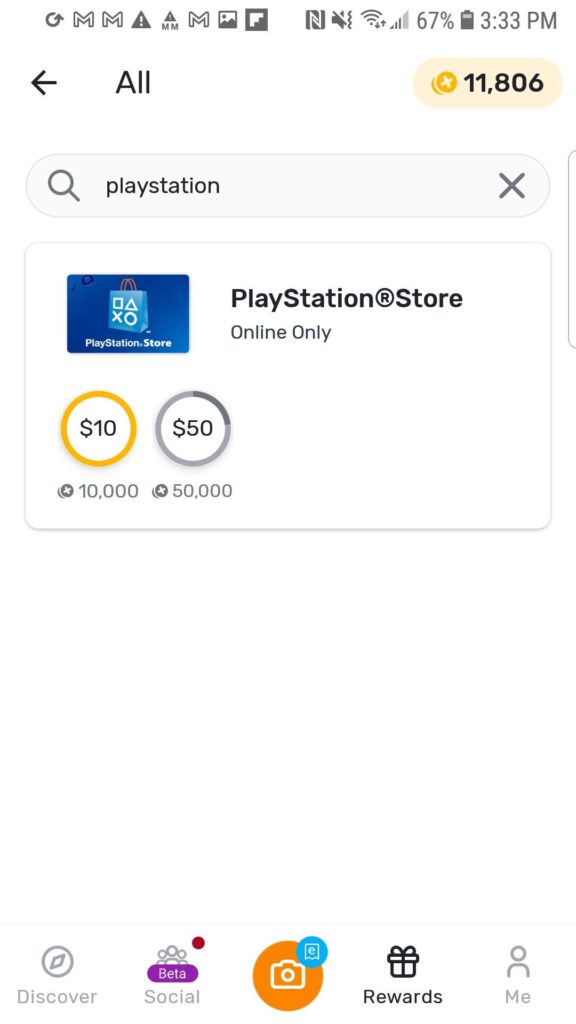 Step 4:
Use the redeemed Xbox or PlayStation gift cards to get the Fortnite VBucks! In the game when you buy VBucks choose the gift card that you redeemed in the Fetch app and use it as the payment.
Final Thoughts
Fetch Rewards gives you points just for uploading receipts and redeeming Fornite with those points. Whether you have digital e-receipts or real receipts for things you do in-store, you can earn points. These points stack up quickly and you can redeem gift cards that you use for Fortnite V-Bucks. If you like this post, feel free to share it and let others know of this useful tip.