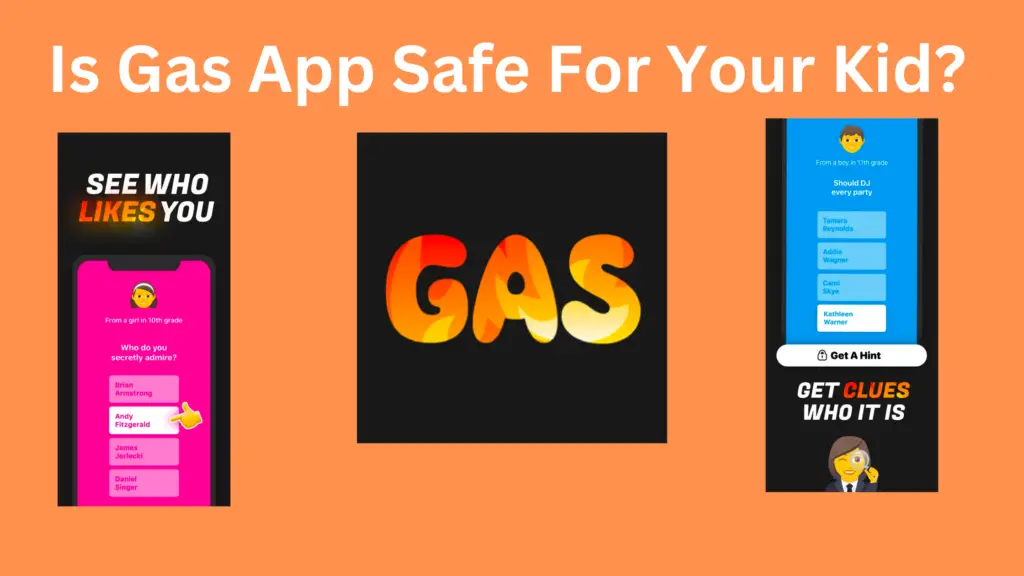 These days social media is the go-to place for expressing yourself and connecting with your friends. Recently a new kind of social app called the Gas app was released in the US. Is this Gas app safe?
In this post, we will review the app's features and dig deep into its safety and privacy.
Is the Gas app safe?
As a parent, you have every reason to think twice before allowing your teen to use the Gas app. It is a hot app alright, but does it make your teen vulnerable to scammers and phishing attacks?
The Gas app is formerly known as Melt as well as Crush. Its owner Nikita Bier says that the app is safe and that safety is built-in into the app.
Here are the top reasons why the Gas app is safe.
The app design is secure. It is built by well knows founders in Silicon valley.
Any. message your teen kid types and shares are totally private.
The messages are not used to track your kid
It is not like other anonymous apps that are plagued by bullying.
During sign-up you can choose not to allow sharing your location and contact
The app has an option to not allow direct messaging
Are there any drawbacks to using the Gas app?
Teens download this app because they love it. This app allows them to create free polls anonymously and lets other friends can compliment them by answering their polls.
Sending anonymous compliments and positive messages to others is quite fun and it raises one self-esteem in a great way. Although negative comments and votes can destroy or confirm one's low self-beliefs.
Is TBH the same as the Gas app?
The co-founders of the TBH app created the Gas app. TBH is a similar concept and you can send direct messages to your friends.
TBH become very popular and it was then sold to Meta. IT was alive for a year after the acquisition and then it was shut down due to low usage.
Conclusion
The Gas app is indeed safe. You should check the privacy settings in the app and make sure to check your kid's activity from time to time.
Educate them about online safety and being responsible by not sharing their personal formation. If you are wondering if there is really a ga app, the is another gas app called Upside