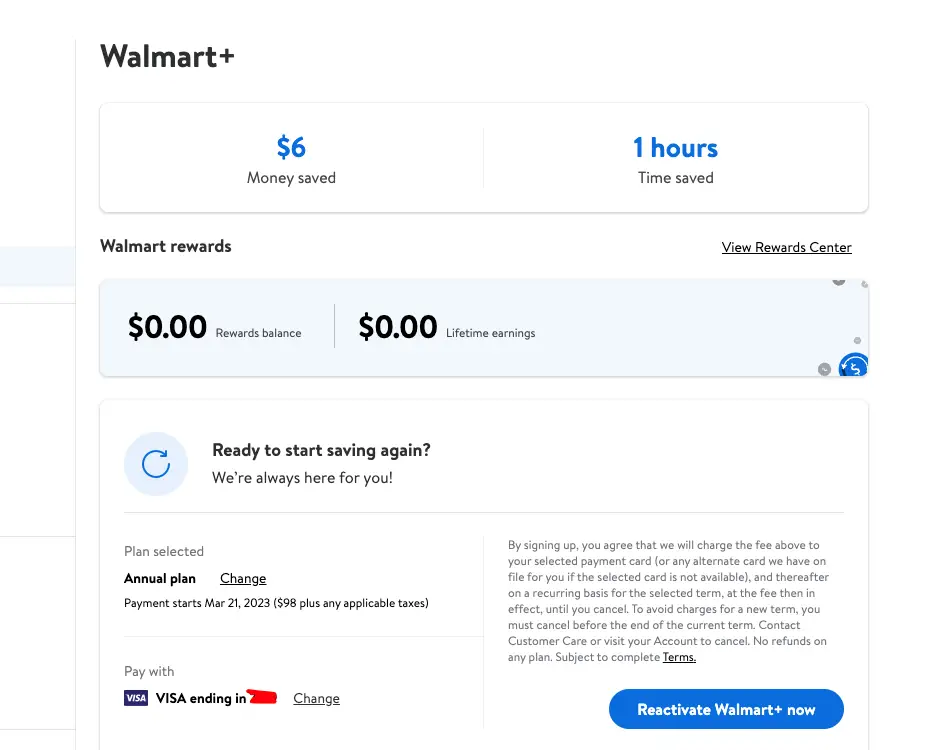 If you are a current Walmart Plus customer and need to cancel your plan, I will show you how you can close your membership account.
Apart from the Walmart discounts on gas and other low-priced items you get from Walmart, you can still save money with the Plus plan. But it might not work for some users like you who would like to cancel it after a trial period or after some time. Let's see how you can cancel your Walmart Plus membership.
How do I cancel Walmart Plus plan
It is very easy to cancel your existing Walmart plus subscription when you follow these steps.
Go to Walmart's website
Click on the Sign-In link to log in to your account
Navigate to Your Walmart Plus account page by clicking on the Walamart+ in the menu as shown below.
Click on Manage membership to go to your Walmart membership page. You will see you save money with your membership and other details such as payment info, etc. Skip those by scrolling down and going to the bottom of the page.
Click or tap on the "Cancel free trial" link. If you are not on a free trial, click on the Cancel Walmart+ link.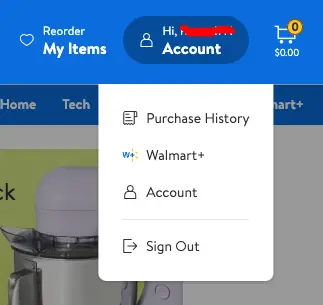 Calling customer service to cancel the Walmart+ plan
If you are not in front of a computer or don't have a phone with internet, you can contact the Walmart customer care number which is 1 (800) 925-6278. Verify your account details to confirm that you are the owner of your account. Request them to close your Walmart Plus account and they will happily do it for you.
Getting a refund once you cancel your Plus plan
You need to know that there will be no refunds if you choose to cancel beyond the free trial period. If you do cancel before the end of a trial or paid period, you'll still have access to your membership benefits until the end of that paid period.
Frequently asked questions
Can I cancel my Walmart+ membership online?
Yes, you can cancel your Walmart+ membership online. Login into your account and you should be able to do this in your account page.
Is there a fee to cancel Walmart+?
There is no free to cancel your Walmart+ subscription. You should know that you will not get a refund for the unused portion of the billing cycle.
What happens to my benefits if I close my Walmart Plus account?
After you have canceled your Walmart+ account, you will still be able to use your membership until the end of your current billing period.
What is the customer care number to call to end my Walmart+ membership?
To cancel your Walmart+ Membership, you can call Walmart Customer Care at (800) 924-9206.
What if I accidentally canceled my Walmart+ membership, can I reactivate it?
Yes, you can go into your Walmart+ account page and reactivate your free trial membership.
Can I get a prorated refund if I cancel Walmart+ mid-year?
You will not get a partial refund if you cancel in the middle of a year or month, Your benefits will continue till the end of the monthly billing period.
Conclusion
Canceling your Walmart Plus before the trial period ends is very important. Or else you will be automatically charged your monthly membership fee as soon as the trial ends.