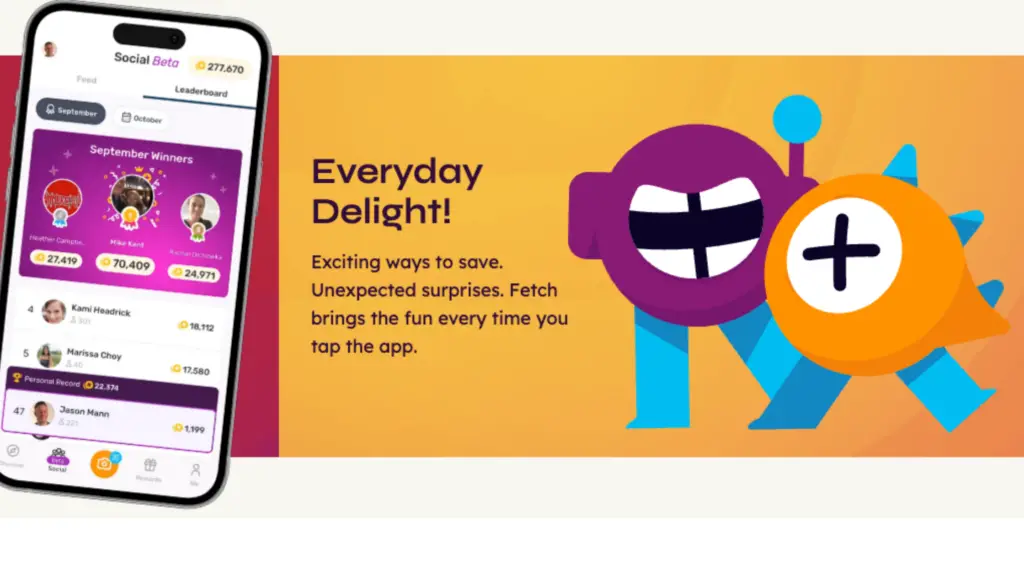 Let's dig deep and see how fetch rewards make money. The free app that you download has no strings attached. Then how do Fetch Rewards profit? Does it sell your information to get a commission? Find out the answers to these questions and more in this detailed post.
How does Fetch Rewards make money?
Fetch Rewards makes money by partnering with retailers such as Walmart, Macy's, and so on. Whenever you scan a receipt, you get 25 points and Fetch Rewards gets a commission for your receipt. Your receipt is proof that you shopped at Walmart, for example.
This way you go to Walmart because you get 1000 points for getting a diaper there. But in fact, what happened is that Fetch Rewards made you shop at Walmart because you know you can get $1 (1000 points) when you do the times there.
So it is a win-win. You buy at Fetch Rewards partner stores and the part store in turn rewards Fetch Rewards, Finally, Fetch Rewards in turn rewards you with points. That is how Fetch Rewards makes money.
What are the ways Fetch Rewards makes money?
Surveys
When you take surveys from a partner of Fetch Rewards, you get points for taking surveys. The partner pays to Fetch as a commission for your participation.
Receipts
This is the majority of the Fetch Rewards commission comes from. It makes most of the money from your receipts meaning that when you upload a partner store's receipt, you and Fetch Reward get rewarded. You get points and Fetch gets a small commission.
Sweepstakes and contests
While Fetch Rewards does not make money from giving money to the Sweepstakes winner, this does bring new customers and keeps an existing customer loyal. You as a user keep playing contests and keep using the Fetch app. Fetch Rewards can then continue to reward users.
Conclusion
Fetch Rewards gets a small commission for every receipt but it adds up as you can imagine. Millions of receipts across the US get uploaded every month or year. This way Fetch can keep its business running while providing you with a free app to earn points for shipping, taking surveys, and participating in sweepstakes.
This business model for Fetch Reards seems to be working very well much like other cash-back apps. There are other apps like Fetch Rewards that should take a look at.