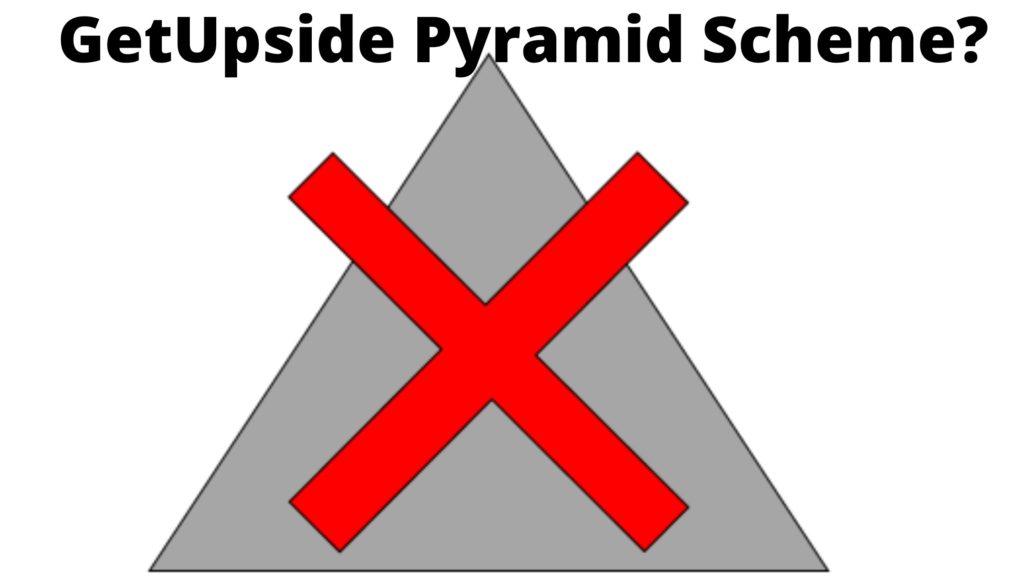 GetUpside aka Upside is very well known for earning cash back on gas. The GetUpside pyramid scheme is something I believe is a rumor and it is not a true picture of what they say. I will break down this myth and tell you all about the program.
What is a pyramid scheme?
A pyramid scheme is a corrupt system of making money based on hiring an ever-increasing number of  "investors."  The initial promoters recruit/hire investors, who in turn recruit more investors, and it keeps growing this way. It is called a "pyramid" because at each level/hierarchy, the number of investors increases.
Is GetUpside a pyramid scheme?
GetUpside a.k.a Upside app is definitely not a pyramid scheme. Users of GetUpside earn cashback for themselves and can refer friends to get bonus cashback on their next ga purchase.
This referral program of GetUpside rewards users who refer their friends and family to download and use the GetUpside app.
Do not confuse this GetUpside referral program with the pyramid scheme. You can join the referral program and refer. That works well and they have strict rules on where you can share your referral code. You simply cannot spam social media with your referral code. If you do and get lots of referrals, your account's referral code will be deactivated.
Conclusion
GetUpside is definitely not a pyramid scheme. Even if one tries to exploit it as a pyramid, your earnings with being cut down and your referral earnings won't go far. Post your questions in the comment section.
Please read the pros and cons of the Upside app together with my complete app review.
Related posts that you might interested in: