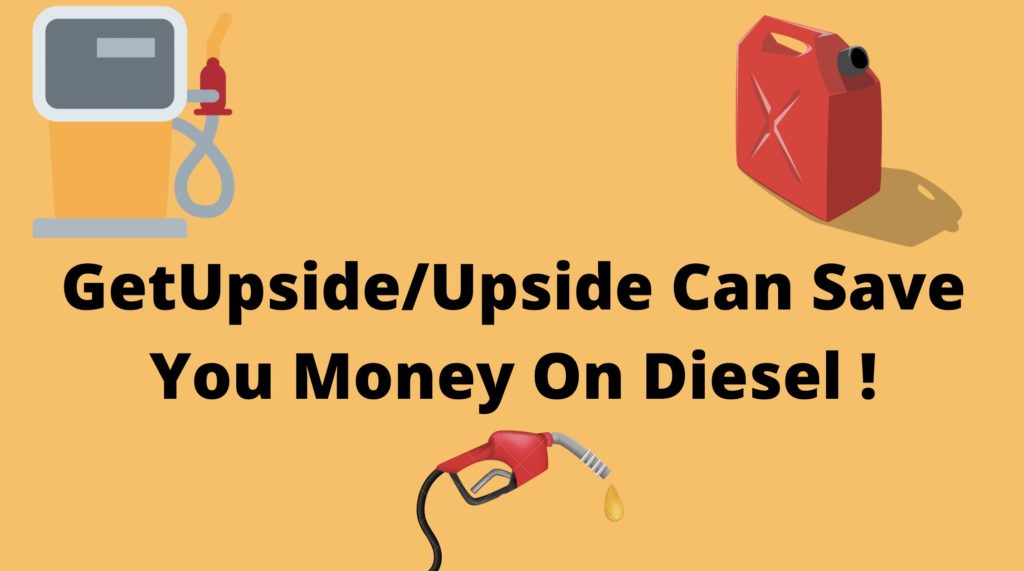 Drivers all across the US can now earn cash back on diesel. In this post, we will look at the GetUpside Diesel post, let's go through which gas stations do offer cashback on diesel when you use the Upside app.
But first, if you are a new or existing user, you can now use promo code CASHBACK20 to get an extra 20 cents per gallon bonus on your next gas purchase.
New users can save on diesel with GetUpside by downloading using this special link and getting the same 20 cents extra per gallon bonus.
Diesel gas stations for Upside cashback
GetUpside adds more and more gas stations across the US that become eligible for users of this app to get cashback on diesel. IF you are looking at what diesel gas stations participate, you have to search for them in the app. Open the app and the first thing you should do is click on the Gas Stations. The Upside app will automatically find the nearest participating gas station for you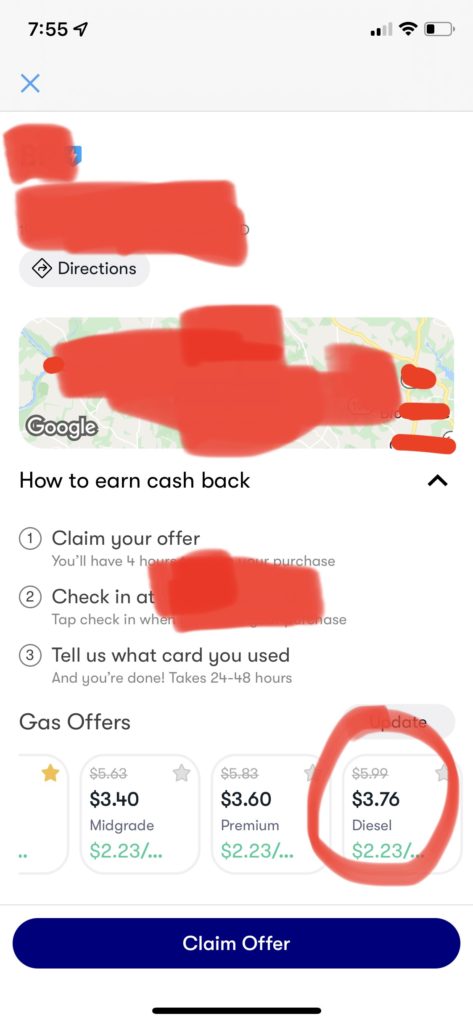 With Diesel prices being the highest than other gasoline types, it is indeed a smart way to use apps like GetUpside. Some save even more by using this app along with other cashback apps such as Fluz, Checkout51, and GasBuddy.
If you are looking for more apps like GetUpside, read my post on the best cashback apps for mundane shopping.
Is there another app for Diesel just like GetUpside?
Yes, there is an app that is a good alternative to GetUpside. If you are a truck, RV, or any professional driver who uses diesel all the time, you should then check out this app. The app name is called "Mudflap"
The app gives instant fuel discounts at stops like AMBEST, Kwik Trip, Casey's, Sapp, etc. We'll both get $10.00 in free fuel if you try it out. Use my code to sign up: ca21ea. Sign up here: https://dashboard.mudflapinc.com/invite/ca21ea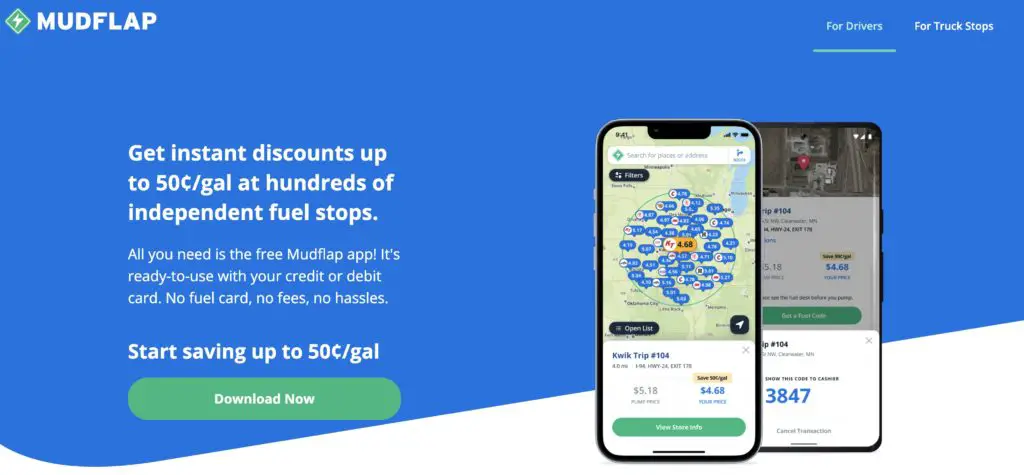 Conclusion on GetUpside Diesel
GetUpside also gives you cash back on other gasoline types and more importantly, it offers cash back on groceries and restaurants too. Check out if your area has any participating restaurants or groceries.
Share the app with your friends and family and get the referral bonus which adds up and saves you more on diesel.
If you are a professional driver or a casual delivery driver, you will certainly find this post useful.