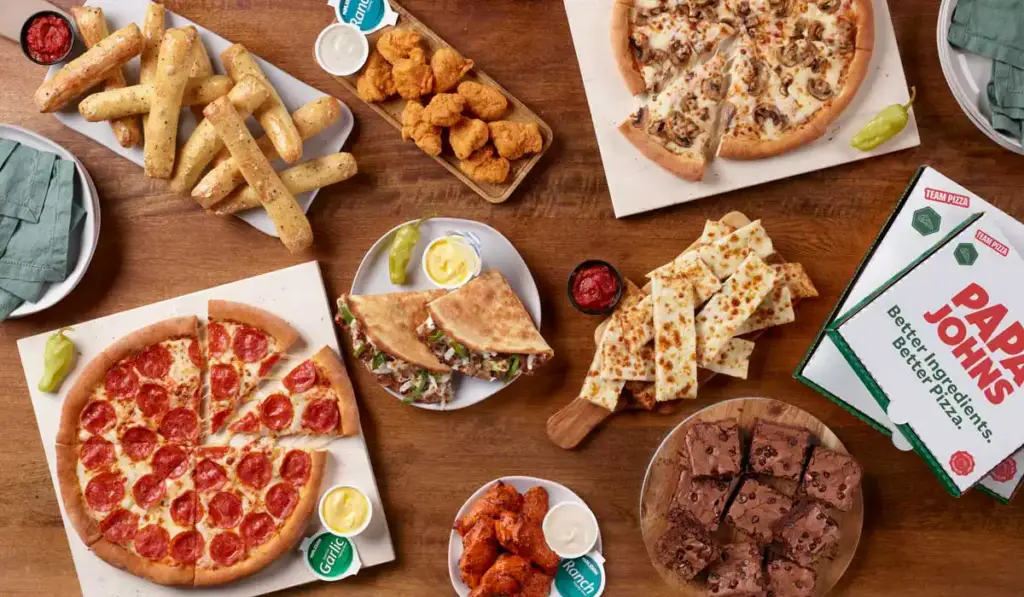 Papa John's pizza is so delicious that I never go to any other pizza store. Now to add even more tasty fun, Papa John's Taco Pizza Pizza is new and adds more variety to pick from.
What is Papa John's Taco Pizza Pizza?
The taco pizza from Papa Johns is a regular pizza but it has taco toppings on it as you can see in this picture below.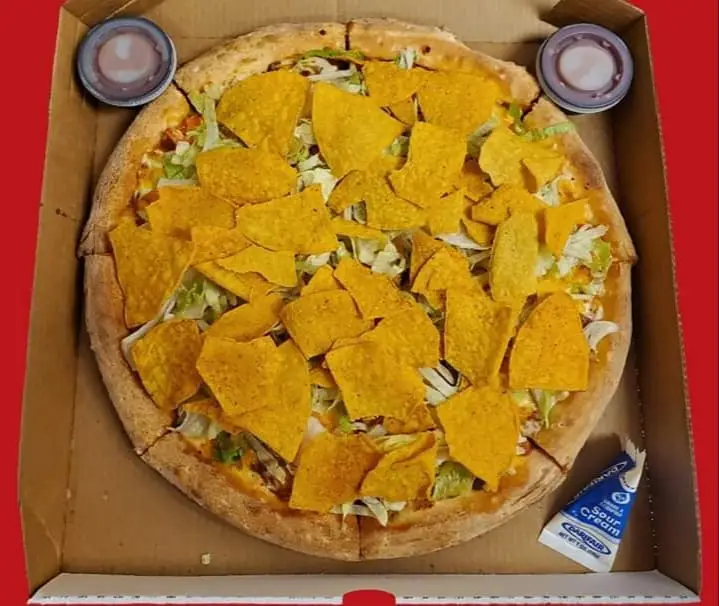 Taco pizza is topped with Refried Bean Taco Sauce, Beef, Onions, Tomatoes, Mozzarella Cheese, Cheddar Cheese, Lettuce, and Nacho Cheese Corn Chips. Taco Sauce and Sour Cream on the side.
They introduced this in the year 2019 and it is available to order over the phone or in person.
Is Papa John's Taco pizza discontinued?
Taco pizza is available only at select Papa John's locations in the US. Sadly there are rumors that this Taco Pizza was discontinued. I hope that this is a rumor.
Honestly, I have never tried this Taco Pizza. It looks kind of crunchy but I guess it stays that way only for some time. It gets soggy with that heat when you close the pizza box.
Is there really a Papa John's $12.99 meal deal?
Well, yes, that is another story to tell when it comes to papa john's $12.99 meal deal. So you $12.9 and you get a large, one-topping pizza, plus your choice of broadside and a 2-liter drink.
This is an awesome deal is catchy but make sure you get this right. The price may vary based on your location. Get it delivered for free.
Combine this deal with the taco pizza and you will have a blast whether you are eating with your friends or family.
Conclusion on the taco pizza
Don't wait to get this pizza. Taco Pizza pizza is so hot and you should order today if possible. use the Uber Eats promo code and sit at home in comfort and get the delicious pizza delivered to you. Go ahead and indulge yourself in hit delicious pizza from Paha Johns'.
If you like, check out 7-Eleven where you can earn enough points to get a free pizza.