Yes, you can get free stuff on Temu shopping site. I will break down how you can get things freely. We will give you some useful Temu coupon codes that you can redeem for free stuff. Let's jump in and see how to buy products for free on the Temu website or in Temu app without inviting your friends.
What is Temu?
Let us first get this straight. Temu is a legit online marketplace just like Amazon and eBay. There are a lot of things that you buy at a lower price on the Temu website. They also have this Temu app for ease of use and handy when you want to shop on the go.
There are rumors that Temu is bad and stuff like that. But it is at least not 100% bad. Amazon and eBay also sell defective items. I had to personally return them because they had missing parts or they were not what was specified in the product description.
But Temu is legit and fairly sells quality products. You can get some of these quality items for free! Yes, let me explain the ways you can get your shopping done for free.
How to get Temu stuff for free without inviting your friends?
First of all, if you are in a hurry, use the code "com93176" for $100 in coupon bundle and 50% off.
Now to get free stuff use the code "dke9768". When you apply this code, you will get one free item when you checkout at Temu.
Let me show you step-by-step on how you can get free items and free money using Temu app.
Step 1:
Download Temu app if you have not done so yet. You might be shopping on the Temu website but to get a free item you must use the Temu app.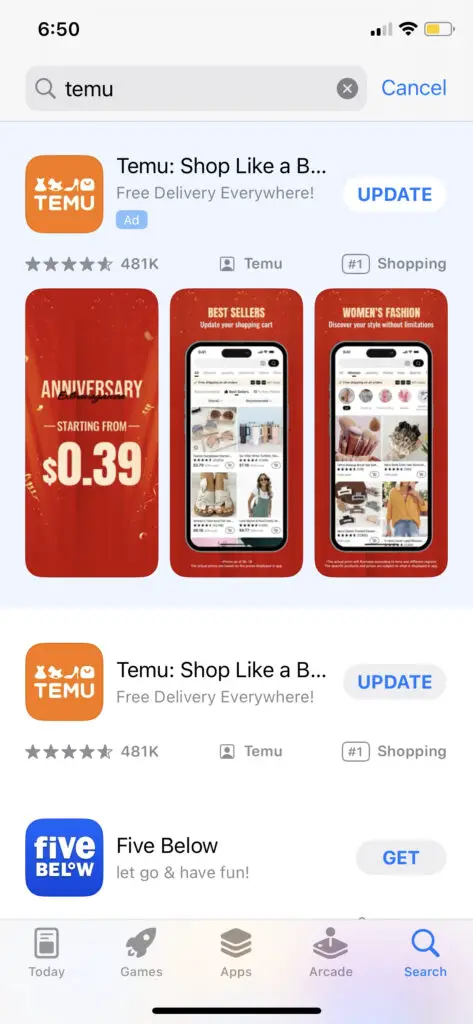 Step 2:
Open the Temu app and tap on the You tab. Then, tap on Earn credits & Free gifts. This is where you will see lots of opportunities to earn free stuff! You can earn free credits and free gifts which I will explain more about. But let's go to next step.
By the way, you should have created a Temu account and you can log in at this point.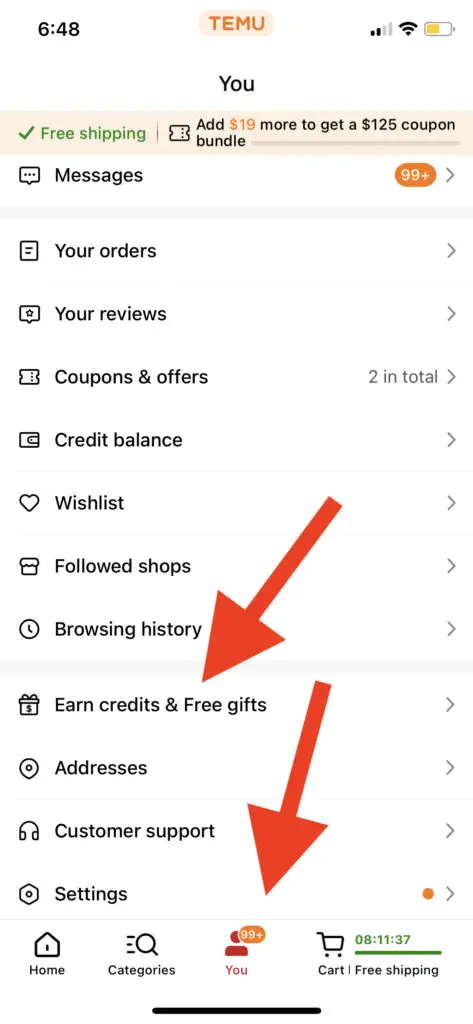 Step 3:
Now tap on the 5 Free gifts. For some of you, you might see 1 free gift or 10 free gifts but I am just thinking that is not the case. But anyway tap on this.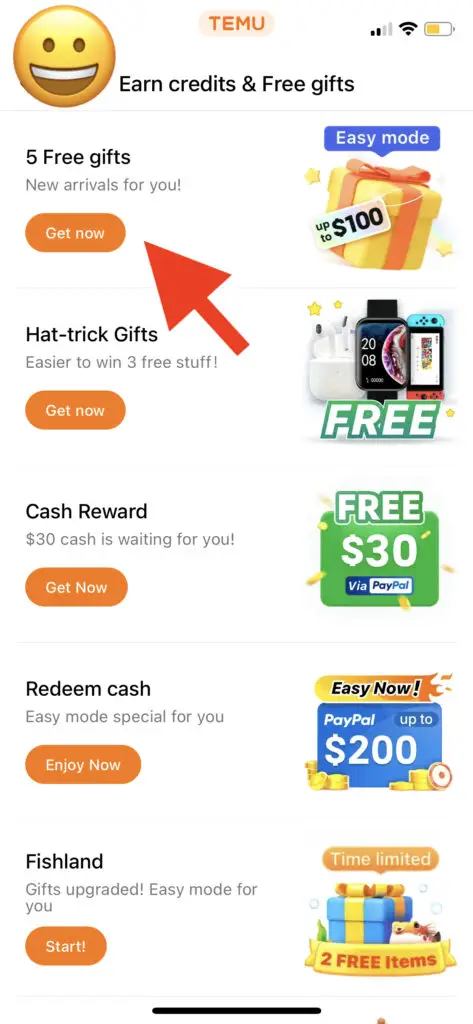 Step 4:
You will now see 5 items on the screen that you can pick and add to cart. Pick any item and don't worry about the price. The price of the item is not shown but it is 100% free.
Keep adding all 5 items and then come to last screen. Here is where it gets interesting.
Now, tap on the invite friends to cut $4 for example as shown here in this screenshot.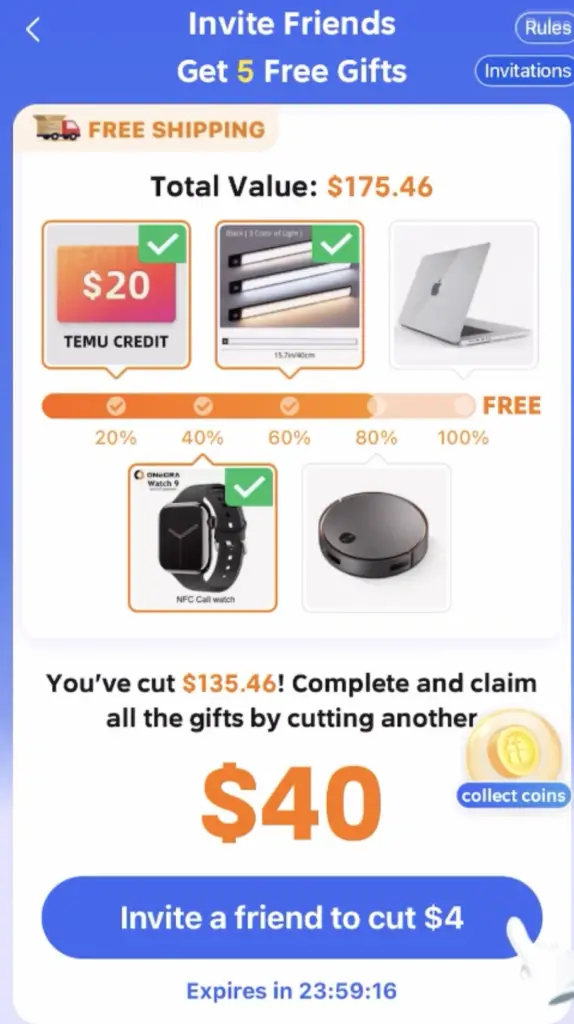 Step 5:
Share with a friend or invite them using a social media link. Once you do that the final price will come down. Keep hitting share and you will see the price coming down finally to $0.
When you invite 2 friends you get $9 discounted and the final price of the 5 free Temu gift items comes to $0. That means it is free and the shipping also becomes free now.
But you don't have to invite your friends in this step. You can simply click on the tab that says checkout. Now enter payment details and go to checkout. Search for Temu credit codes online.
Enter a credit codes to get a discount! That is how you reduce the final price to $0 which is a free item for you.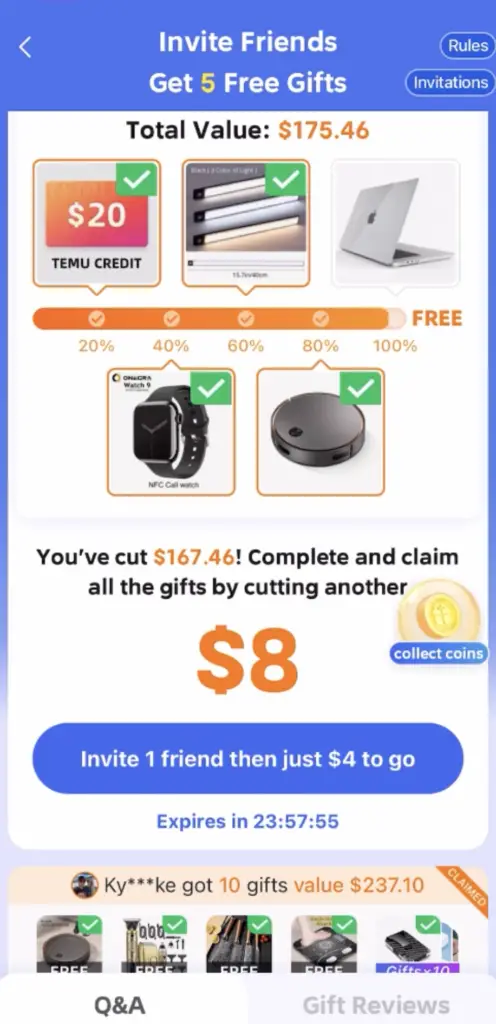 Now, you finally have $0 due in your checkout and that means you can confirm the order to all 5 items for free.
Other ways to get free stuff on Temu
Following are some other ways to get free items on Temu. By that I mean you earn free money, free coins, and free credits that you bring down your final checkout to $0. Let's look at it one by one in detail.
Free cash offer from Temu
When you are in the Earn free & gift screen on Temu, you have to tap on Free cash to get this offer. Once you tap on that, you will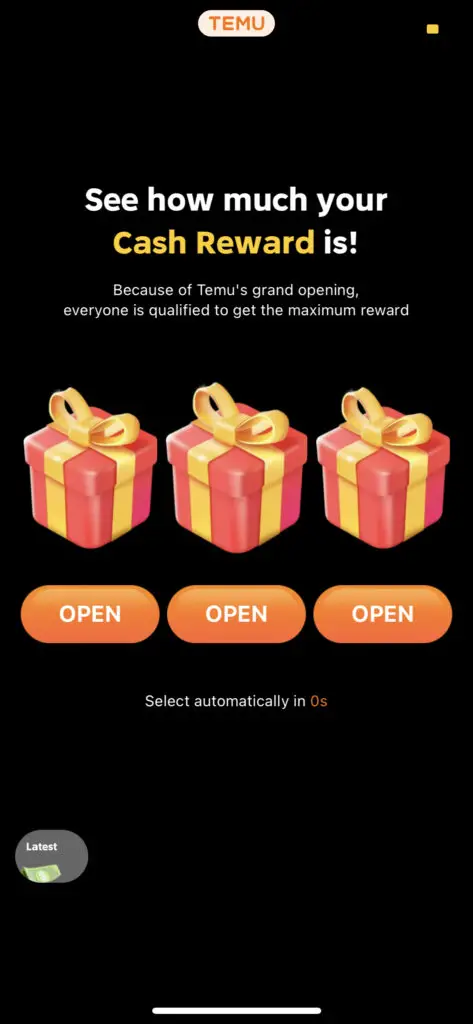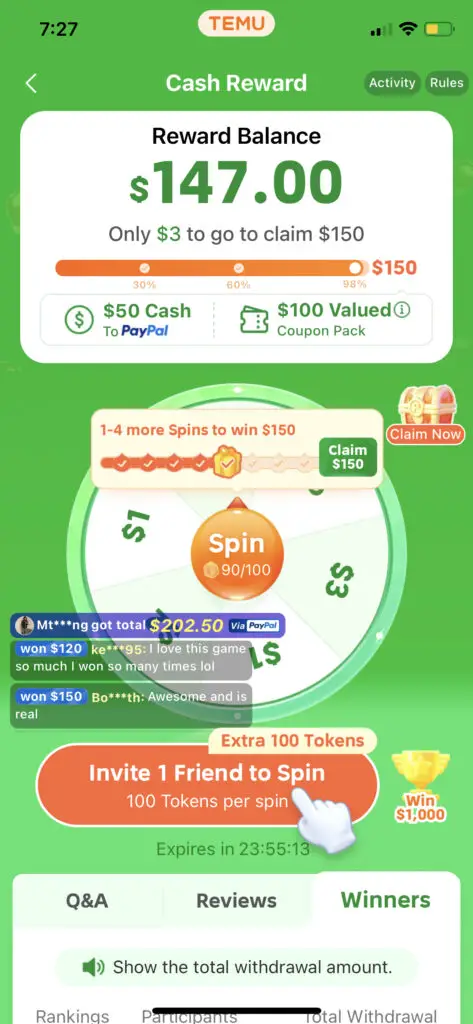 Once you finally make it to final screen as shown in screenshot above, you can get free cash of $150. It says you invite a friend. This is good because only 1 friend invite is needed here.
Once this is done, the confirmation happens instantly to give you another free spin. Now sping and get your balance of $150 reached which you can now cash out.
Play the Fish Land game in the Temu app to get free stuff
Tap on Fish Land in the Temu app. This will guarantee to get your 2 gifts. Simply play along and finally, you get your free items as shown in this example.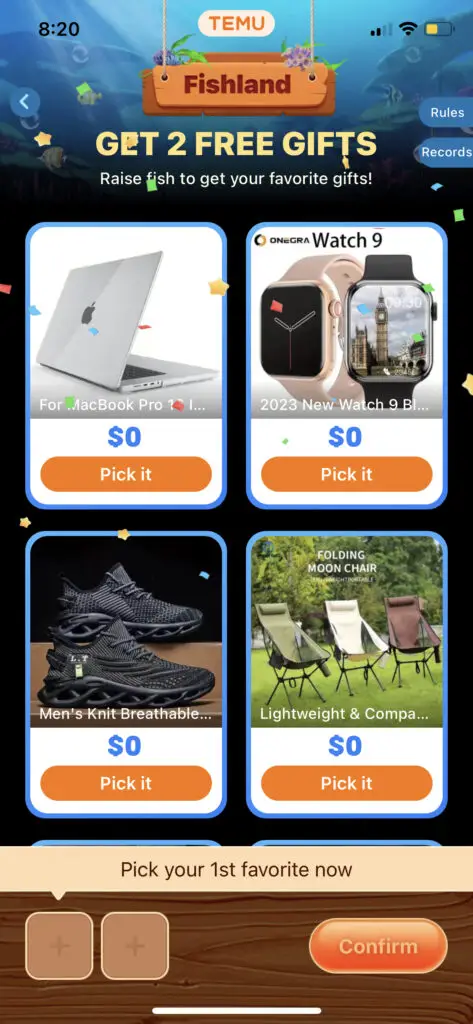 Farm Land game
You can tap on the Farm Land game to win 1 free item. The good thing about this is that you can pick any item shown no matter how much they cost. In the end, you get this item for $0 which is a nice way to earn a free item.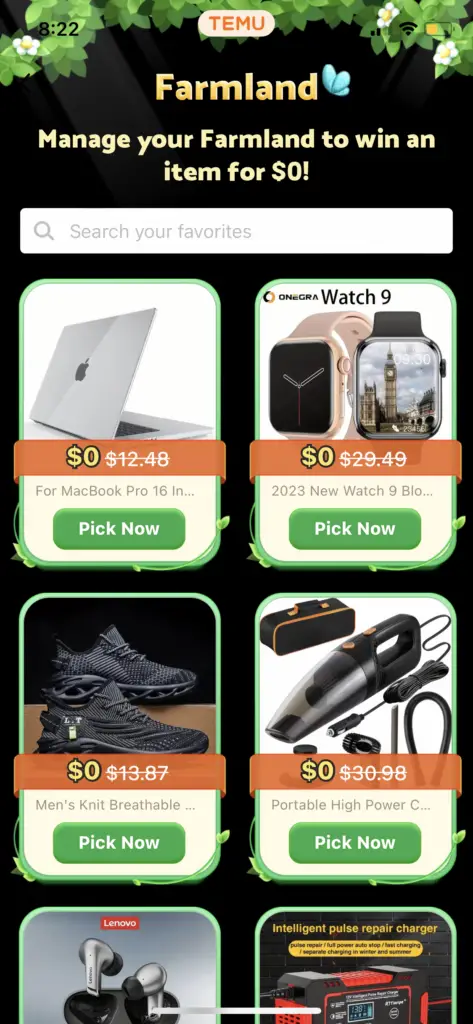 Conclusion
You can get 1 free item when you use code dke9768 and then get an additional $100 for free when you use code com93176.
Be sure to try other means to get your free items as explained in this post.