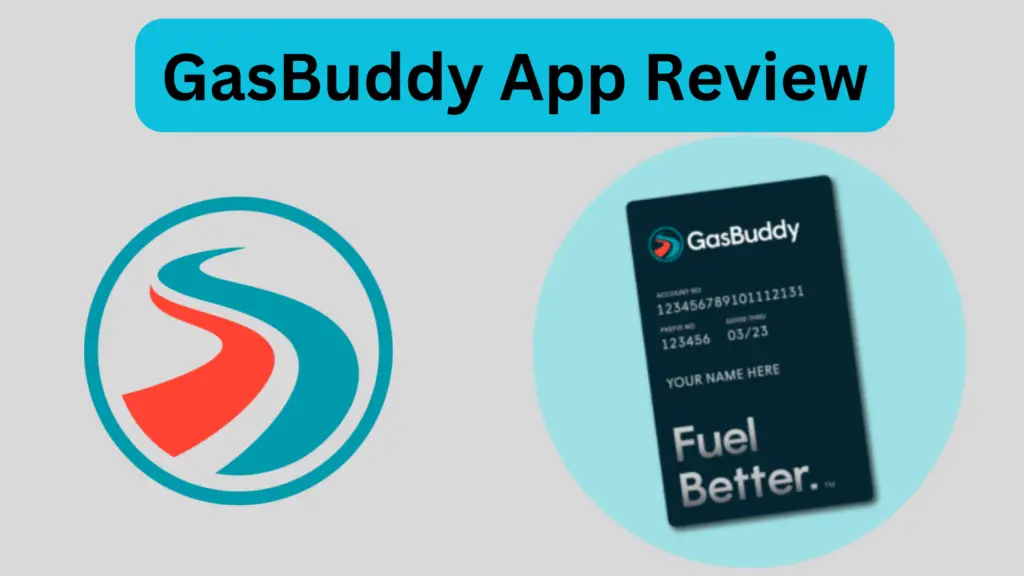 Who doesn't want to save money on a road trip?  Even if you're discounting back and forth to work or buying groceries or just a one-time long trip,   it is always a good idea to save money on gas. When you travel by car on the road it is very important to find cheap gas prices along the Route.  If you want to save money on gas then the GasBuddy app is a must-have for any driver.   In this post, I will review the GasBuddy app and look at the what are the pros and cons.
Also, try the Upside cash back app for gas which you might like. It saves you 25¢/gas or more which might suit you better than GasBuddy. Give it a try once you are done reading this post.
What is GasBuddy
Casper is a free app that is available for both Android and iOS smartphones.  This free app is very useful for finding cheap gas nearby you.  The app is very intuitive and it is and it is participating in gas stations near you where you can get cash back on gas.
GasBuddy app review
The users of GasBuddy report gas prices in the app.  So when you open the gas money app you'll see a map with the nearby gas stations and their prices that the users reported.   When you want to find the cheapest gas station near you you just open and search for the gas station by location price or amenities like car washes or convenience stores. 
The cool thing about Casper is that it offers a trip cost calculator which you can use to estimate the cost of your trip based on the distance you will be traveling.  Then it will calculate the average gas prices along your route.  This is a very helpful feature because it saves you money and helps you budget your trip.  So you can plan how to go about your road trip and back to make stock accordingly.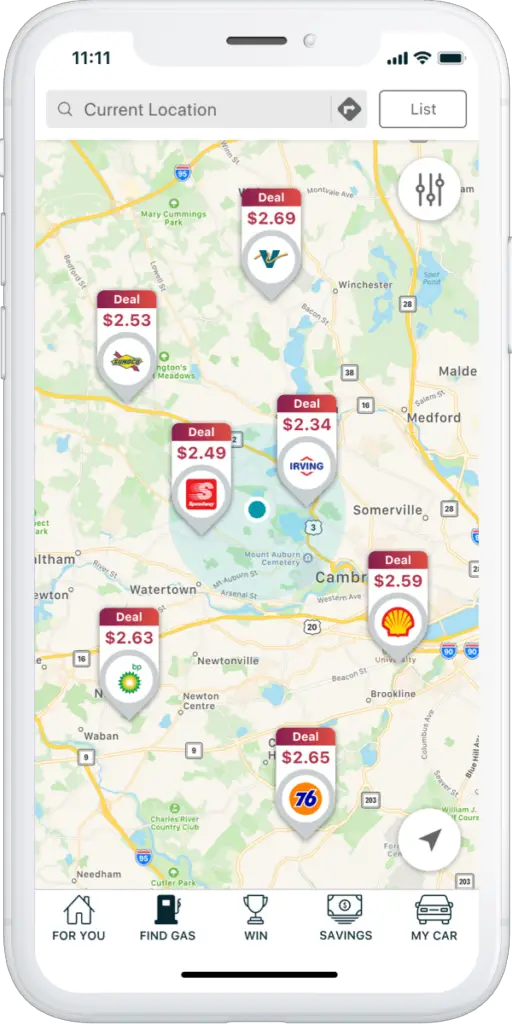 GasBuddy reviews from real users
Many users rated GasBuddy and shared their reviews. It is interesting to see that user ratings varied widely from 1 star to 5 stars. Let's see some of them and see if it really resonates with my experience.
Here is a user who gave a 5-star rating and said something quite different about GasBuddy.
Three out of five times I go to a gas station because of a listed low price and find that the price is not correct. They allow scammers and employees and fake accounts to post prices to entice people to come to a particular gas station. They are not policing this action so this site is worthless.

Mark L. – www.sitejabber.com
I totally agree that some prices in the app are not accurate and they are sometimes reported by scammers may be. But even then the price difference might be a little like 5¢ to 10¢ and still, it is annoying to drive far only to find that the price is high which I saw in the app.
You can actually don't have to rely on the price shown in the app since it is not accurate. The other smart way to overcome this problem is to simply ignore the price shown in the app and just use the GasBuddy card. That way you will surely get a 25¢/gal discount for paying with this card. This user's review says the same.
For everyone on here complaining that the prices are always wrong are the problem. If the price is wrong you are supposed to report the correct price. Everyone is running to the cheap stations and getting gas without reporting the gas prices. They will always be wrong with no one reporting the current price or verifying that the price is correct. I always report or verify the prices of various stations near me. Gas Buddy started out with just average drivers reporting prices so everyone could see where the cheapest gas was. Now most gas buddy card users don't report prices they just go to the cheap station to get gas.

David Y.
But again, if you don't like applying for another card, please use the Upside app to get the same 25¢/gal discount without using any card.
Then some users gave a 1-star and a 2-star rating. They mainly say that the price in the app is not accurate. They drove several miles only to find that the gas price was wrong.
One user named Mike gave a 1-start and his review was:
Drive 20 min 2 find out wrong price then another 10 minutes & same

WRONG PRICE AFTER DRIVE TO 4 DIFFERENT GAS STATONS WASTING MORE MONEY THAN SAVING…No reply to comments in google play store and when try to call it says we don't support our own app then forces a hangup. Useless:
App keeps crashing every time click on a Gastation for Navigation. Also Half the gas stations show three blank lines with no prices. Note: APP CRASHES UPON OPENING… Now I see why they are rated 1 star with thousands of complaints against them…

Mike S.
He goes on to give a nice tip that you could follow. I have not used GasGuru and so can't comment on that. Give a try and it might work for you to find cheap gas stations where you live.
Tip for consumers:
Try searching in gps Gastation prices and also there are other apps like Gas Guru.

Mike S.
Pros and cons of GasBuddy App
So let's look at the pros and cons of the GasBuddy app.
Pros
One of the biggest benefits is that you save money on gas.  You get cash back on gas using a GasBuddy card.
The app lets you find the cheapest gas prices along your route.   Thus you save money on gas.
You can report gas prices in the app and earn points for this.  You can then redeem the points for prices that include free gas.
Cons
GasBuddy depends on the user's reported gas prices.  These gas prices may not be always accurate. 
Sometimes GasBuddy may point you to a gas station that may offer a lower price for cash payments.  But the lower price might not be reflected in the app. 
GasBuddy card
GasBuddy card is a free card that you can apply and use this card to get 25 cents per gallon cash back forever.  No matter which gas station you go to when you use this GasBuddy card you get a 25 cents per gallon discount on gas.  You can get this card for free and there is no credit check required.  You can sign up for a new card in minutes.  Then there are no bills no hassles and nothing to fund.  Using a GasBuddy card you can own five times as much as the cash back you get just by using the gas money app alone. 
I recommend that you apply for a GasBuddy card and use it to pay for the gas.  Listen to that you get guaranteed cash back at any gas station. 
If you don't like the gas money app you can always use another app called Upside.  Upside doesn't need any gas card and you can get the same cash back just like cash money.  Read my post on GasBuddy versus Upside to see the differences between the two apps. 
Conclusion of my GasBuddy app review
GasBuddy is a great app for saving money on gas.  It is a free app and you can find cheap gas stations nearby.  With the gas money card, you can earn cash back on gas up to 25 cents per gallon.  You should use GasBuddy if you are comfortable and they're by saving money on gas.  But if you don't like this hassle you can always use Upside gas app which doesn't require you to use a gas card in order to get it discount on gas.