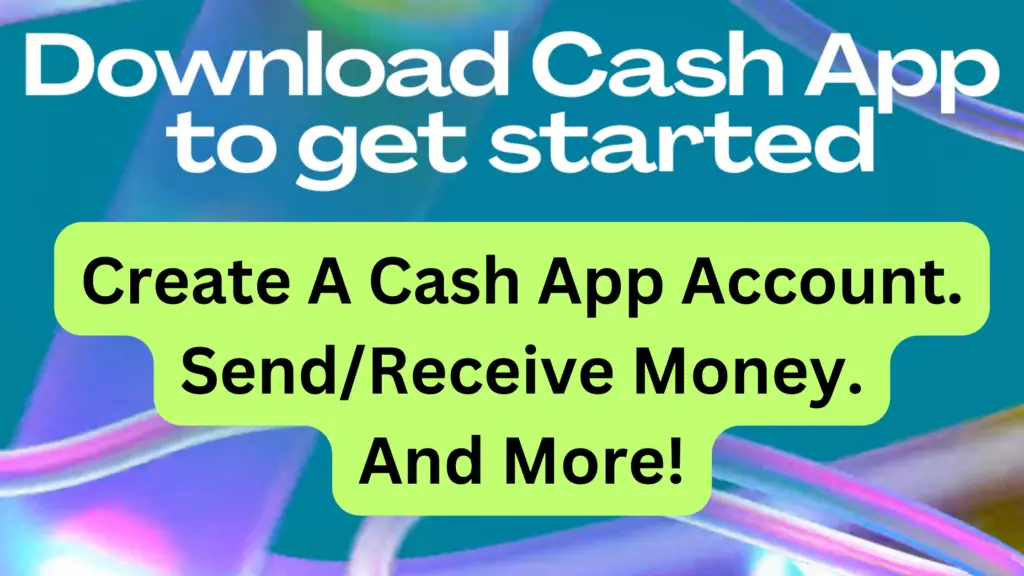 So if you are a new user who wants to know how to create an account in the cash app then we will go through the process in detail in this blog post.
What is Cash App?
Cash app is a free mobile app it is a mobile payment service developed by square income. Using the Cash app you can send and receive money to friends and families and you can download it for both iOS and Android platforms. You can use the cash app in many different useful ways. For example, you can print bills or send money to friends and family you can even use the app to buy and sell cryptocurrencies.
Be sure to check the sign-up bonus offer from the Cash app.
Steps to create a Cash App account
Let's see the step-by-step process of creating a cash app account and how to use it
1. Download and install the Cash App
The first step is to go to App Store to download the cash app for the mobile app. Once you install the app on the mobile device you can simply open it and then you will see the create an account screen
2. Create a Cash App account
To create an account you have to give basic information such as your phone number and email address don't worry this information is secure cash up is just using this to verify your identity and to protect your account. After you enter your phone number or email address cash I will send you a verification code.
Enter that notification code in the app and click the next button to create the app account link to your bank account or debit card
After you successfully create your account in the cash app the next step is to think of your bank account on a debit card. . You need this bank account credit card because you are going to use it to send and receive money using the Cash App now to link in the bank account you have to tap the banking tab in the Cash App. Then select the add a bank account option.  The news is information to be entered on the screen.
Now, enter the bank account details in the cash app such as your account number and routing number.  You can also link your debit card by going to the banking tab in the cash app and selecting add a debit card there and then you will be asked to enter the information. provide your debit cards details such as card number and expiration date
3. Set up your profile
Now you can complete the account setup process by adding your name profile picture other personal information your profile can also be customized by linking your shorty and social media accounts or adding a bio or adding your personal photo.
4. Verifying your identity
Cash App is a legit app and it is secure.  To protect your account Cash App will ask you to provide personal information such as your name,  date of birth, and social security number.  Also, you will be asked to provide a valid ID such as a driver's license or passport.  This information is kept secure so you don't have to worry about this sensitive information being used.
5. Enable security features
To keep your account secure you should take advantage of the security features offered by the Cash App the security features include the touch ID face ID or pin.  You should enable these features by tapping on the profile tab in the app and selecting security.  You can now choose the features that you want to use. Enabling these features will protect your Cash App account from scammers.
6. Send and receive money
Now that your account setup is complete you can now start sending and receiving the money through the Cash App.  Sending money is very easy to send money go to the cash tab in the app. Then enter the amount of money you want you would like to send.  Now you can select the recipient and then send the money.  Receiving the money is also straightforward.  Provide your Cash App username or share your attention QR code with the center.  The center can then use this information to send you money in the Cash App.
Conclusion on creating a Cash App account
Signing up for Cash App takes only a few minutes.  You can create your cash app account by following the steps outlined in this blog post.  Always remember to follow the steps on how to secure your account.  You are now ready to use the cash app and send and receive money to friends and Families or just about anyone you would like to send and receive money