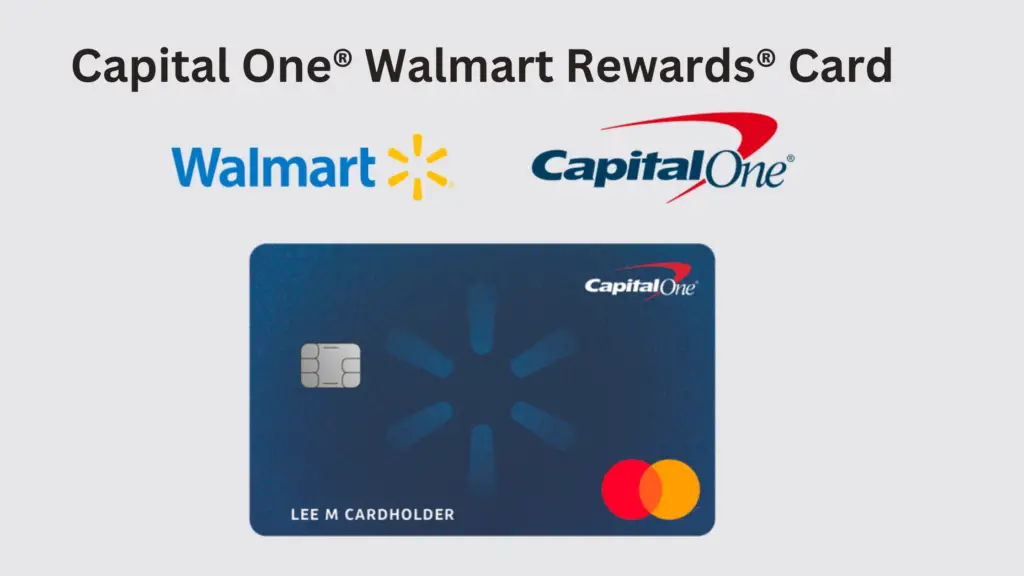 With a Walmart credit card, you can get automatic cash back on purchases. Let's see how much cashback you can get and what items are eligible for.
Walmart and Capital One have partnered to offer you this cash-back credit card that comes with cash back and other amenities.
Getting Cash back on Walmart credit card
When you apply and get a Walmart credit card, it offers you money-saving benefits every time you shop anywhere including Walmart stores.
Here's the breakdown of the cash back that you can earn when you use a Walmart credit card.
5% cash back on all items you buy at Walmart.com
2% cash back on all Walmart in-store purchases (including Walmart fuel and travel purchases)
Additional 3% back when you use Walmart Pay for purchases made at Walmart stores for the first 12 months from the account opening, for a total of 5%
Earn 1% cash back everywhere else you shop be it in-store or online
2% back on the purchase of gift cards at Walmart (online, app, Walmart Pay, or in stores)
1% back on in-store purchases at Sam's Club and Sam's Club gas stations
How do I redeem my cash-back earnings from using a Walmart credit card?
The cash back you earned can be redeemed for various rewards.
Here are some options for redeeming your hard-earned cash back. you can always check out your credit card account for some more ways to redeem your cash back.
1. Apply points on your Walmart credit card statement
This is the fastest and easiest way to redeem your cash back money. Simply opt to move that reward as a statement credit.
2. Use it to buy some more
Use your rewards to pay for some of your purchases at Walmart.com. When you checkout at the end of your online shopping at Walamart.com, apply your rewards to cover some of the costs.
3. Redeem cash back points for gift cards
You can also redeem your cash back for gift cards. Redeem for a Walmart or any other retailer gift card.
4. Check
You can also request a check for your cash back which will be sent to your home address.
Conclusion
You should definitely apply for a Walmart cash-back credit card. You can save everywhere you go by earning cash back. With a Walmart mobile app, it is easy to track your cash back points, and purchases and redeem rewards easily.
Did you know? You can get additional discounts on Walmart gas and at any gas station.