If you want to get reimbursement from Southwest for the receipt, we will explain how you can do this. Planning your flight trip starting with car rental or filling up your gas. And then getting ready only to experience flight delays or cancellations is a headache.
How to get reimbursed for your expense
To get reimbursed for the expense of your Southwest airlines receipt, you should go to their travel disruption Email-Us web page. Then you should select "I have a complaint" and click the Next button.
You can mention the reason why you are filing a complaint. You can choose from many options such as "Travel Disruption", "Baggage", "Flight" and so on.
When you submit your receipts, you should start with your largest receipts first. Then, continue uploading up to a maximum of 10 receipts.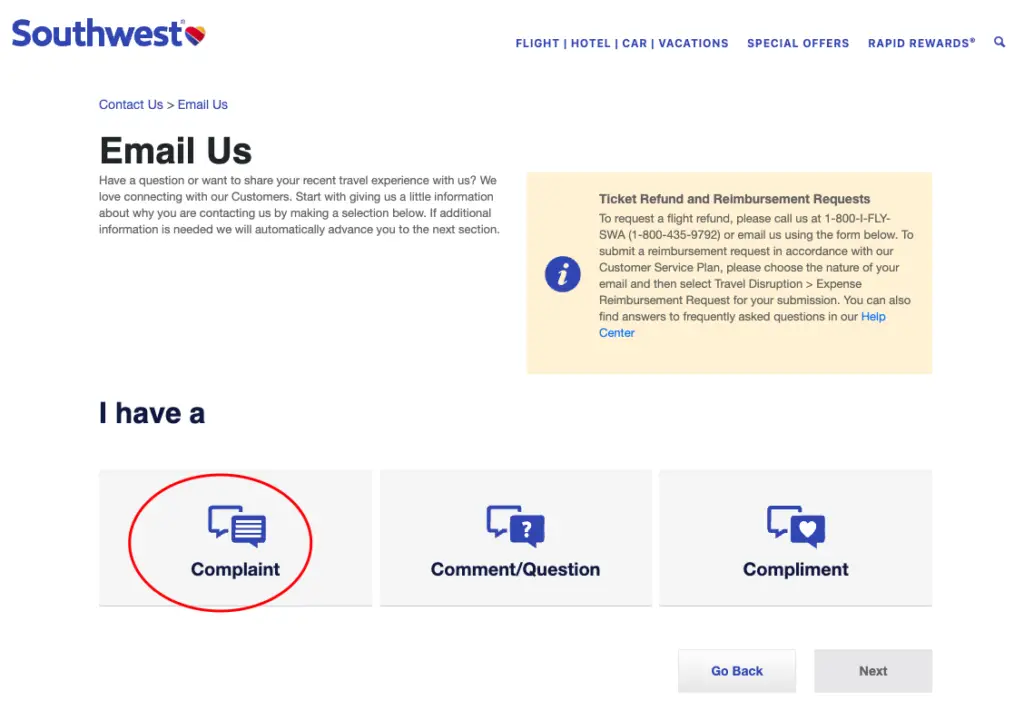 What happens after you file for receipt reimbursement
Once you fill out the form and submitted your complaint for receipt reimbursement, Southwest will review and refund it if you have paid using a credit card. If you have paid by check, cash, or other means, it will take up to 20 business days to process your refund. You will get a Customer ID to access your refunds.
Ticket Refund and Receipt Reimbursement Requests
If you need to request a flight refund, you can them at 1-800-I-FLY-SWA (1-800-435-9792) or email the using the form. To submit a reimbursement request in accordance with our Customer Service Plan, you must choose the nature of your email. Then, select Travel Disruption > Expense Reimbursement Request for your submission.
Lost Luggage
If your luggage is lost, you can use the same Email Us page to select the luggage and fill out the form. Southwest is liable for lost luggage. It may take weeks or months to determine if your luggage is actually lost, or just delayed.
Conclusion
If you find that your reimbursement request receipt was not handled as expected, you can also find answers to frequently asked questions in our Help Center. Contact them by phone to talk to a customer care agent for answers.