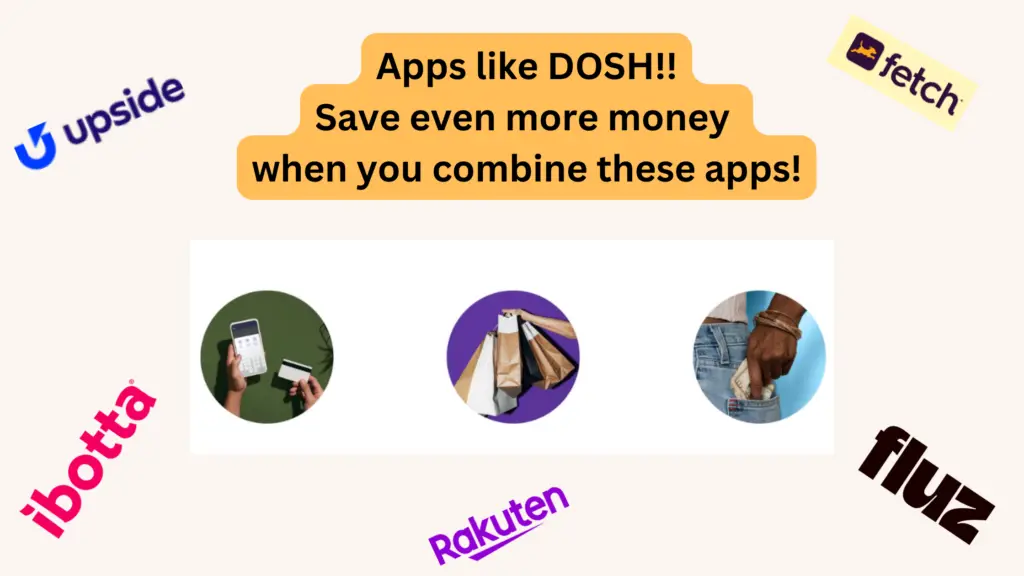 If you have been using the Dosh app for running automatic cashback and still want to save some more money I will explain to you the similar apps that are out there that you can use.
What is Dosh?
Dodge is an automatic cashback app. It's a free app that you can download and I have provided the link here below. Once you download this free app you can use it in many ways and start saving money. You can use the app to shop and get cash back for shopping at popular stores. Put thousands of stores where you can shop time or even book hotels. The good thing about is it you don't need any receipt or coupon.
Simply download these apps like Dosh and you can start saving money. The cashback accumulates and once you have reached you can transfer it to your bank PayPal or Venmo.
How do apps like Dosh work?
If you are an existing user you know how to work. For new users, automatic cashback apps are free mobile apps that you can use to earn automatic cashback on purchases at thousands of participating stores. I know there are a lot of apps like those and if you're interested in this that's exactly what I'm going to talk about in this blog post.
Similar apps like Dosh
Well, there are thousands of apps like Dodge and they are good for earning cash back. From my experience, I can tell that there are few cash-back apps like Dodge that are worth trying. All these apps are free and you can start earning cashback today!
Let's go through the list of these apps that are similar and work exactly like Dosh. A small disclaimer here is that some of these apps are not automatic cash-back apps but still, there is a good amount of cash back on all your shopping.
The first job I'm going to talk about is the Upside app.
Upside
This Upside app is free and you can use this app to earn cash back on gas, restaurant, and groceries.
Do you want to know how much you can earn? Your website.com web please answer and they provide you with this small calculator where you can punch in how much you spend monthly on gas restaurants and Grocery and it will tell you how much cash back you can earn. Calculate your estimated cashback here by clicking this link (https://www.upside.com/) which will take you to the website's main web page.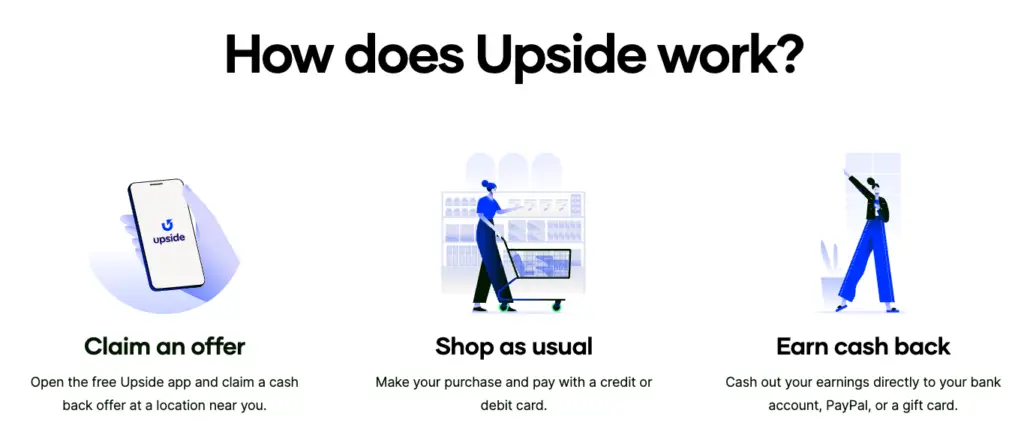 Users on average reported earnings anywhere from 300 to 400 dollars per year just on gas alone. And right now you can use the promo code cashback25 and get an extra 25 cents per gallon bonus cash back on your next cash purchase. Was created originally for gas cash back but recently I've expanded into Grocery and restaurant cash back office also. So definitely check out this upside cash-back app.
Rakuten

Just like Dosh, Rakuten is another favorite app of mine for learning cash back on purchases on online or in-store purchases. Download the free mobile app and go shopping online or in person. No wonder it is the most popular cashback app in the US because it is very easy to use and it offers competitive cashback rates. So how to use this app and how does it work?
Well once you download this free app create an account and then link your debit or credit cards. Make sure that this is the debit card debit card that you're going to use when you go shopping. Open the app and activate the cash-back offer for the merchant where you are going.
And then simply go and Shop for stuff when it's activated. After your shopping is done your cash back will be deposited into your account within a day or two. This is an automatic cashback and it works because the Rakutan cashback app will automatically track your purchase and credit your cashback within 24 to 48 hours.
Right now they have this new welcome bonus offer which is a $30 cash. Yes, the study dollar is real cash but you can get it right now when you sign up using this promotional link.
Fetch Rewards

Fetch Rewards is one of the cool free mobile apps like Dosh that you can use to run cash back for your receipts. It can be any receipt. When you buy groceries gas restaurants and many other types of products all you need is a receipt. You get points for scanning the receipt and once you hit certain points you can redeem the points for gift cards. Let's say you earn 1,000 points you can redeem one dollar if you earn 10,000 points you can redeem $10. There are lots of gift card merchants but you can pick for example you can get an Amazon or Home Depot gift card.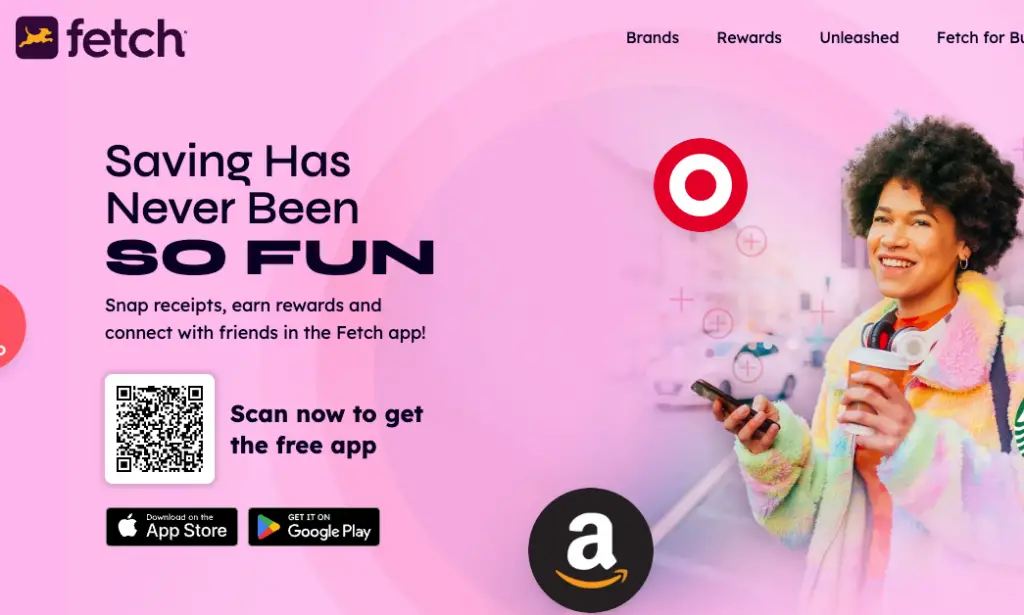 This app does not provide you with automatic cash back but if you don't have a habit of scanning the receipt after every shopping is done you can stack thousands of points in a few months. At the end of every few months, you can see that you have thousands of coins and you can easily redeem those points as gift cards.
Fluz

Fluz is a free cash back app like Dosh that gives you cash back similar to how other cash back apps work. You go shopping and you get cash back. But with the plus, it is slightly different. Before you go to check out you find out the total expense. Once you know the total expense you redeem the vehicle and gift card in the Plus app. The app generates the gift card and use the gift card to purchase and finish your shopping when you go to check out.

Now you may be wondering how can I get cash back by doing this. When you generate the gift card for your expense in the first app, you'll see that you will get a percentage of the gift card as cash back. Let's say you're generating a $100 gift card for Kohl's store. You'll get a cashback anywhere from 4% to 5%. That means you're going to cashback off three to five dollars. This cashback will get deposited into your account in a day or two.

You should check out this cash-back app because I have used it and lots of cashback. On navigation on 5200 or a. off let's say when you do busy shopping, especially during the holidays.
Right now there is a promotion going on where you can download this app using this promotional link and get $5 just for signing up.

Honey (aka PayPal Rewards)

Honey is a browser extension that you can install for free. Whether you're using Chrome or Firefox browser this accident is available for download. After you install you go to online shopping like Amazon or eBay Target or any other popular site. Honey will show you a pop-up if you have some promo codes that you can apply to save money. You'll also give you points for your spending on that store. Let's say you spend a hundred dollars at amazon.com you get 200 to 300 points. When you accumulate 1000 points you get $1.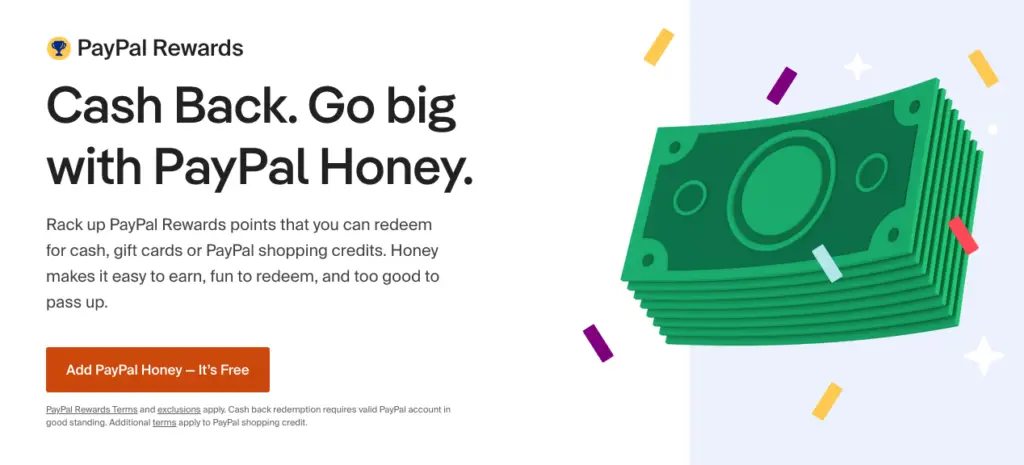 This might seem small but the points accumulate quickly automatically in the background. This is a smart way to save money because you don't have to do any work. The honey extension pops up wherever there is a need for a promo code to save money I only need to do is click apply or accept I need to go and apply the promo code for you and you get a discounted price at the checkout. This is an automatic way to cashback and save money.

Ibotta

Ibotta is another free app that you can download and create a free account. The app is free and once you have the account it works just like Factory Watts. Get your receipts for your shopping scan them in the app and you get points. In addition to points, the app also finds eligible products in the receipt and gives you real cash back.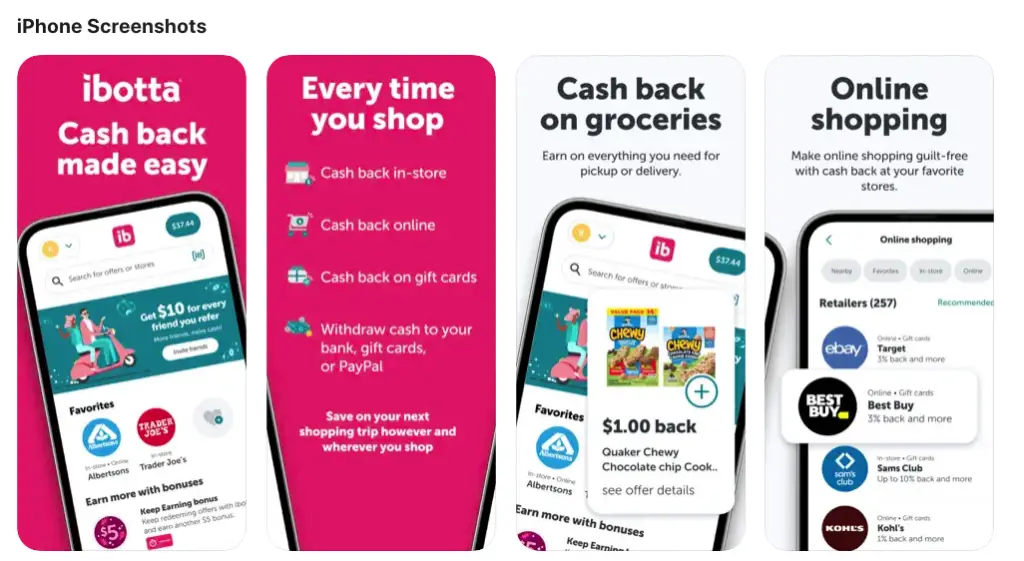 So here is what you need to do with this app, unlike other apps. Before you go shopping, browse the app for the cash back office. Let's say you find a deal where you get this almond milk which has a cashback offer of $1. This means that when you buy almond milk from this particular brand you get $1 cash back.

This one dollar is real money you can go into your account automatically the next time you buy and scan the receipt. Can you stand the receipt the app looks for empty items and finds the new model these almond milk. Even applies to do that cash back within a day or two and you see this money in the account.
Conclusion of apps like Dosh

Cash-back apps like Dosh can save you even more money than you think you can save. I strongly recommend you to download at least two apps that we discuss in this post and you'll see the savings multiply effortlessly.

When you use two or three cash-back apps like the ones I mentioned in this post, you need to make sure that you are leaving the points from time to time. If you let the cashback sit in one of the apps and forget to redeem it, the cashback points on the cashback money might expire. So make sure to read the terms and conditions on the cash back for all these apps.
All of these apps in general have a 90-day one year of expiry for points of the cash back earned. Use these cash-back apps and I can assure you that you can stack up cash-back rewards in no time.